Optimum Planting Time: September – November
Flowers: May - June
Height: 60-90cm
Camassia loves moist, damp soil. They flourish in full sun or in partial shade and are extremely
hardy, thriving in most conditions.
1. It's recommended to plant them where they will remain undisturbed for several years as
they don't like being moved or root disturbance.
2. Plant the bulbs during autumn at least 10 cm deep or approximately double the size of the
bulb and 8-10cm apart.
3. Plant the bulbs with the points facing upwards, cover with a nutrient rich compost and water
well to settle the soil.
4. Apply a generous layer of mulch in autumn to protect against colder weather before
flowering.
How to plant in containers

1. Fill your container with a high-quality bulb compost and add crocks or grit to aid drainage.
2. Plant at a depth of 20cm or approximately double the size of the bulb.
3. Place the pot in a sheltered area in colder months.
4. Water well during dry periods.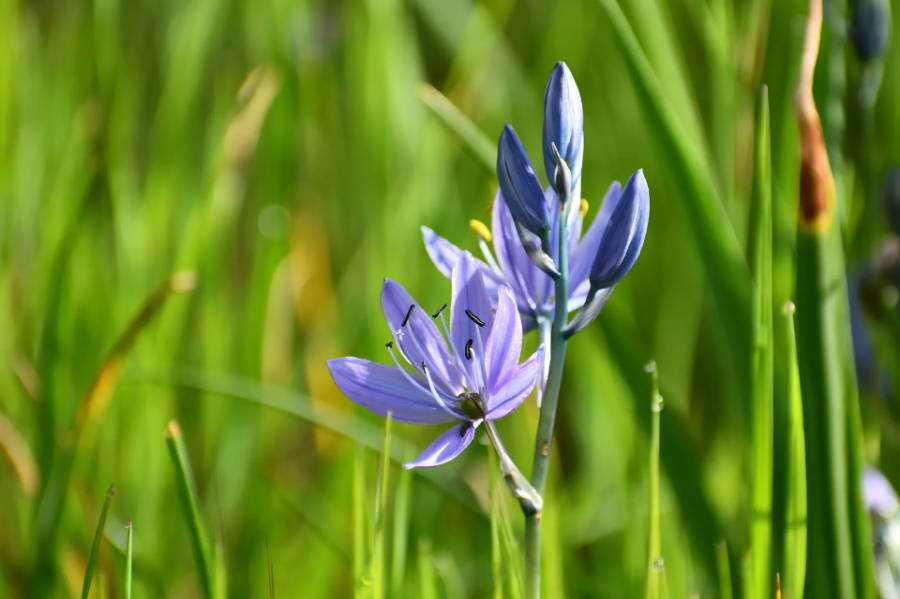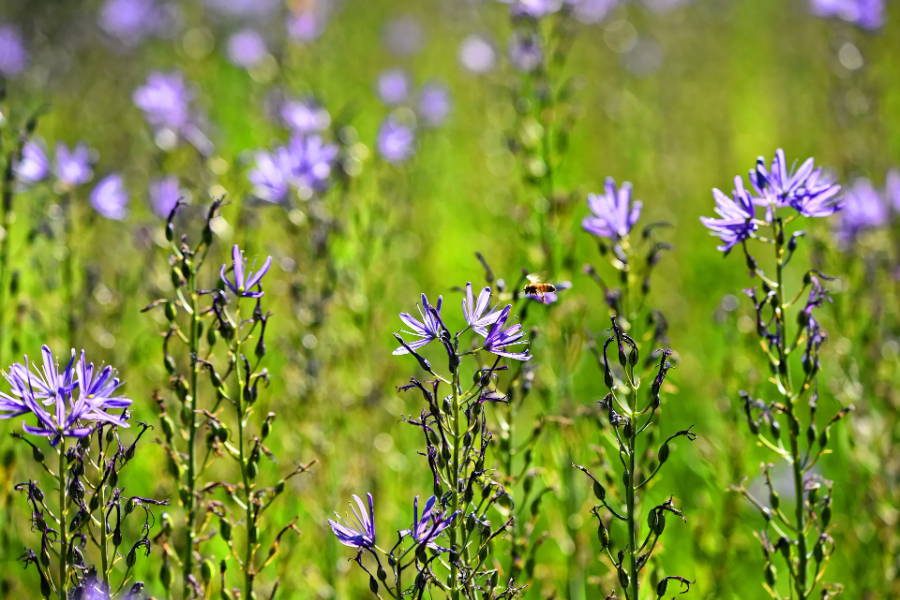 1. Water as needed during active growth periods, about 1" of moisture per week is a good
estimate.
2. Camassia will benefit from a light feed with slow-release or organic fertiliser in the early
spring.
3. After flowering has finished for the season leave the foliage in place as the leaves will gather
sunlight and energise the bulbs for future flowering.
4. Cut back faded flower spikes unless collecting seed.
5. It's best to divide Camassia in summer when dormant before new growing emerge.
Camassias are resistant to many diseases and pests and often ignored by rodents.