Optimum planting time: September – November
Flowers: May-June
Height: 60-90cm
Camassia love moist soil. They flourish in full sun or partial shade and are very hardy, thriving in most conditions. Plant Camassia where they will remain undisturbed for several years, as they don't like their roots to be disturbed.

1. Using a trowel or bulb planter, dig holes 10-15cm deep, approximately 10cm apart.
2. Place a bulb in each hole with the pointed tip facing upwards, fill the holes and water well to settle the soil around the bulbs.
3. Mulch in autumn with well-rotted farmyard manure.
How to plant in containers

Although camassia are best planted in the ground, you can also plant them in a deep container.
1. Place a layer of crocks (pieces of broken pots) at the bottom of the container to cover the drainage holes and stop them getting blocked up with compost.
2. Fill the container with a good quality bulb compost or multi-purpose compost to approximately 20cm below the rim.
3. Place the bulbs on the compost, spaced 5-8 cm apart, with pointed tips facing upwards.
4. Cover them with compost, filling the container to about 3cm from the top of the rim. Firm the compost and water to settle the soil, then place the container in a frost-free place over winter or wrap it in bubble wrap. Water enough to keep the compost moist.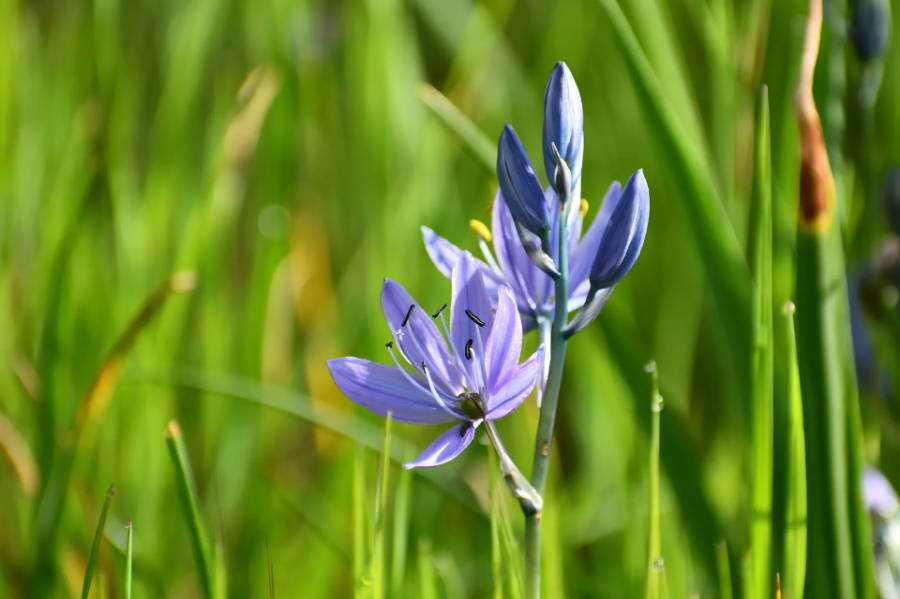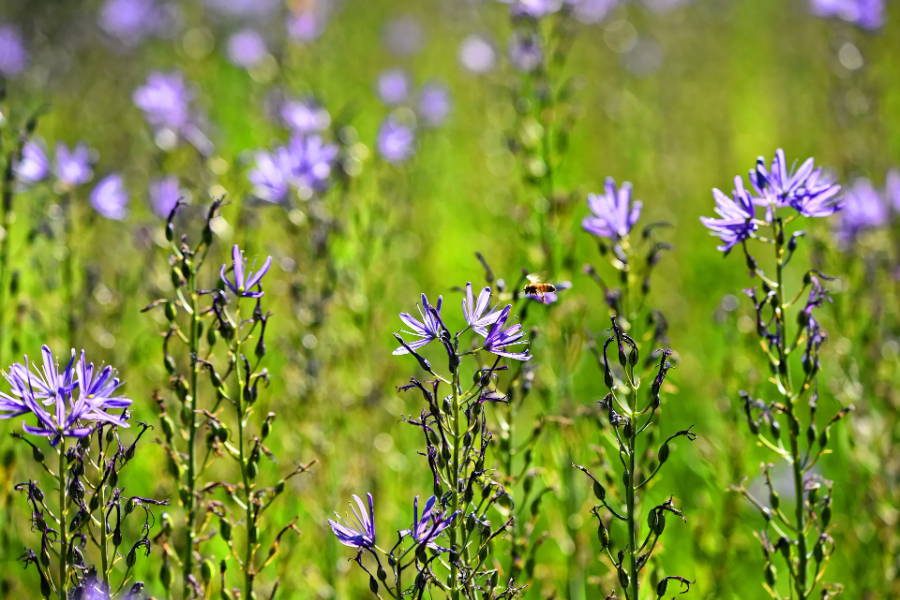 1. Feed in spring with a slow-release fertiliser.
2. Water regularly during dry spells.
3. Allow the foliage to die back naturally before cutting back.
Camassia are largely pest- and disease-free.