Don't be lulled into a false sense of security – December may be the depths of winter but the garden is a demanding mistress and will expect you to be out and about at every opportunity! It's cold, it's dark far too early, and it's often wet, but there's still a few jobs that need taking care of through the coldest month of the year.
The lawn is on lockdown right now, and if you have heavy frosts or a lot of rain then our top tip is to try and avoid walking on it as much as possible to prevent damaging the grass. While the veg plot and borders may also be slightly bereft of life right now, you can always escape into the potting shed or greenhouse for a couple of hours, where there are a few odd jobs you can be getting on with. Here's our quick guide to what to do in the garden in December.
Your essential December checklist

Keep those bird feeders topped up with high-energy suet pellets, seeds and mealworms. Small birds will particularly love things like

Nature's Feast Fruit and Berry Energy Balls

During frosty weather, move terracotta pots indoors to prevent them from cracking, or protect them with bubble wrap if you don't have room to bring them in

Protect shrubs and climbers by piling straw around the bases

Hard prune shrubs and trees during the dormant stage to encourage more growth in the spring

If you have root crops still in the ground, protect them as well with straw or

ground fleece covers

to make lifting easier

Support Brussel sprouts with canes, and make sure the ground is as firm as it can be to encourage tight, crunchy sprouts

Prune grapevines hard back but don't cut into the old wood to avoid rot setting in

Make sure greenhouse heaters are providing enough heat, and check overwintering plants for red spider mite infestations

Water plants sparingly, and keep an eye on house plants as the dry air in centrally heated homes can cause them to wilt surprisingly quickly.
There's not a lot happening in the flower borders in December, but winter flowers like hellebore are starting to really come into their own now. If you do get snow then make sure the crown of the plant isn't smothered or damaged by heavy drifts.
A dry day is your opportunity to plant bare-rooted roses and ornamental trees, but keep an eye on the weather forecast for the coming days to make sure they're not going to be nipped by a really hard frost until they've had a chance to bed in. If the thermometer really starts to drop you can provide new shrubs with a little extra protection with a thick layer of straw around the base of the plant.
Unless your pots are marked as frost-proof, a sharp drop in temperature can cause them to crack. If you don't have room to bring them in, wrap them in garden fleece to protect them.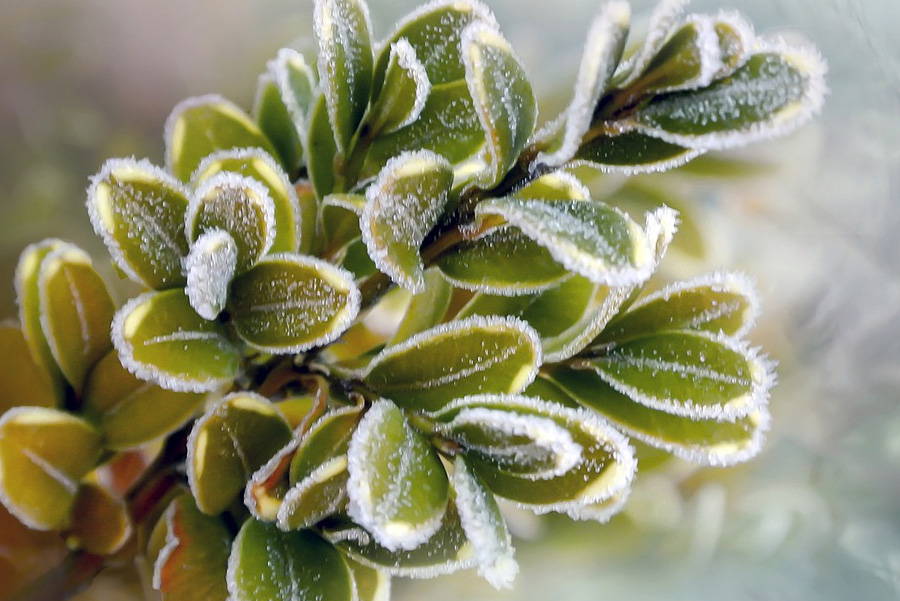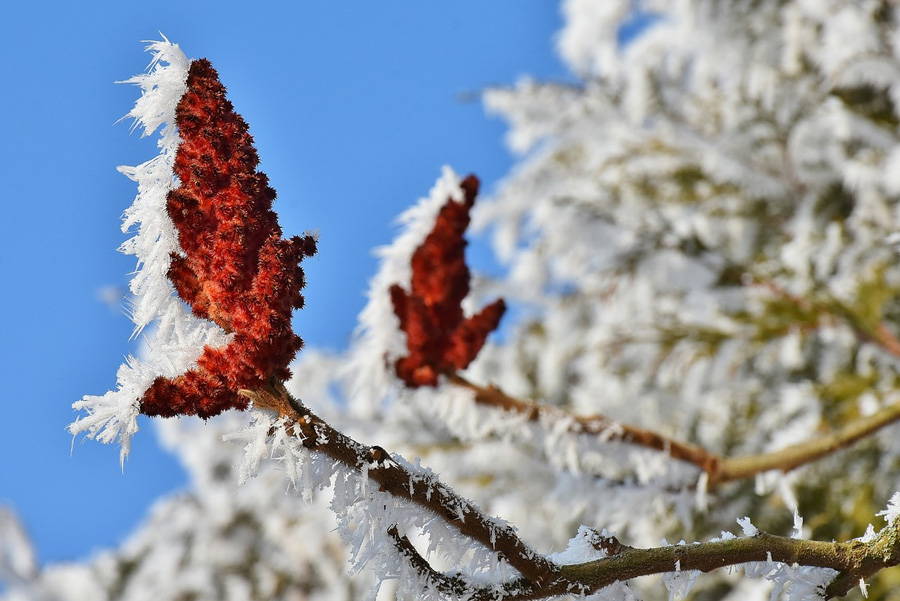 Things are just really 'ticking over' on the veg plot in December, but if you have fruit trees and bushes then now is the best time to prune them. It's a chance to reshape and train larger trees, as well as cutting out any crossed or diseased boughs. If you're training a fruit bush against a wall then this is the right time to tie stems in to create a fan-shape. Raspberries and blackberries will need tidying up, with autumn fruiting varieties appreciating a hard prune right down to the ground to encourage new growth next year.
Winter greens are a tempting treat for hungry pigeons, so don't forget to protect them against the attentions of hungry birds. It's a great time to set up hard protection like a Walk-In Cage that can offer year-round protection to soft fruit, or alternatively set up cloches that will also keep the worst of the weather off plants. As hedges have died back, this is also a good time to spot entry points into the garden used by rabbits and to prevent them from gaining access by reinforcing with 13mm chicken wire.
Debris can turn a once-healthy pond into a stagnant pool, so protect it with some pond netting. Make things easy with a pop-up pond netting system and you'll be able to remove it easily in the spring. If you do clear out any debris from the pond, leave it by the side for a couple of days rather than throwing it on the compost heap straight away, to allow invertebrates and even the occasional newt to escape back into the pond.
Wildlife is particularly dependent on the gardener during December, so as well as feeding the birds daily, make sure they have access to water as well.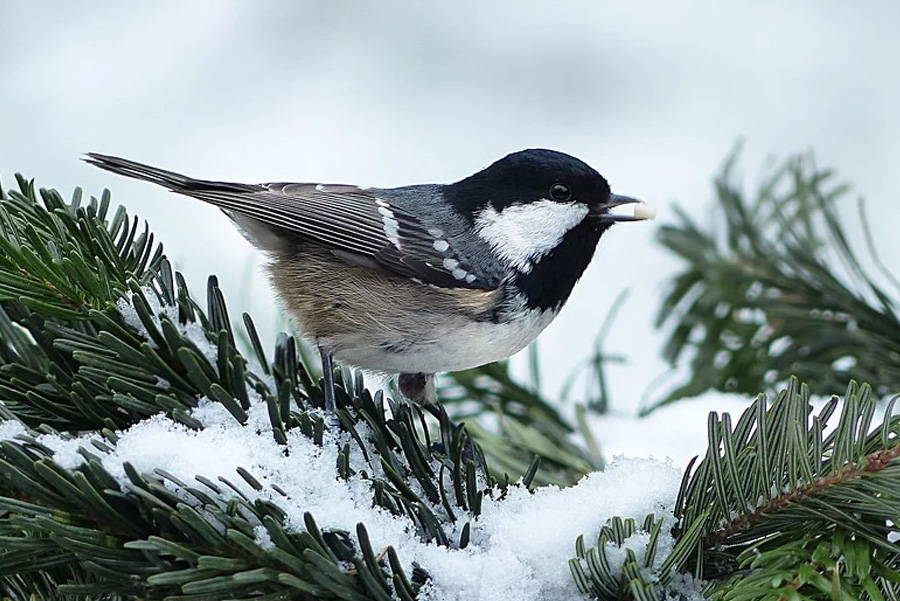 Sort out your potting shed. Clean and organise pots, make sure stored seeds are in a cool, dry place to prevent mould, and clean and sharpen tools such as hedge trimmers, secateurs and shears.

Talk to your local farmer or stable (if you have one near you) to see if you can get a load of well-rotted manure to dig into the veg plot. This is especially important if you have heavy clay soil to stop it from becoming waterlogged in the winter, and baked hard in the summer.

Prune blackcurrants and redcurrants once they're dormant.

Check fences, sheds and other structures after winter storms to make sure there's no damage

Move houseplants to the sunniest windowsill you have, preferably south-facing

Start ordering next year's seeds, sets and plug plants

Put your feet up and enjoy a (very short!) rest over Christmas!