Long, lazy summer days, the garden in full bloom, holidays with the kids and splashing about in
paddling pools – we're into the high-spot of summer, August. If you've managed your garden
carefully through the spring and early summer months then August can be a surprisingly laid-back
and relaxed time in the garden, with simply some routine maintenance and of course, plenty of
mowing.

However, if you're a veg grower then there's plenty to be getting on with as we prepare for the
autumn season on the plot. The greenhouse is full of autumn and winter-cropping seedlings, ready
to go out as soon as the summer crops are harvested, and the wildlife is making the most of the
abundance both in your flower borders and as the first berries start to appear in the hedgerows.
Here's a guide to what to do in the garden in August so that you're ready for the busy autumn
period, and further on into winter.
Your essential August checklist

Flowers are starting to produce seeds now, so if you want to save yourself a little bit of cash,
or you want to encourage a particular species in your garden you can start collecting seed
heads and drying the seeds out. Mark them carefully, including the date and store them
somewhere cool and dry.
Perennials will need constant deadheading to keep them blooming through into September,
especially dahlias.
Rambling roses can be pruned and tied up, which may encourage them to put on a flush of
late blooms.
The most important thing this month is to stay on top of the watering, especially for pots
and hanging baskets. The high temperatures will dry out soil and compost very quickly.
Water in the evening to minimise evaporation loss.
Plan ahead for next year by sowing hardy annuals, and removing those that have finished
blooming.
Strim and mow wildflower meadows.
Cut the lawn regularly and keep edges neatly trimmed using edging shears
Keep a lookout for blight on potatoes and tomato plants. Immediately remove and destroy
any infected plants to stop it spreading.
Use netting to protect currants and raspberries from birds.
The most important thing to do during August is to keep your borders well-watered. To make sure
you keep the ground as moist as possible during dry spells, you can top your layer of mulch up with
bark chippings or even well-rotted leaf mulch. This will also help to suppress any weed seedlings that
may be trying to pop up.
It's time to start planting autumn bulbs for a last splash of colour and feeding late-flowering plants
to give them a boost such as asters and gladioli. You can also start to sew early spring flowers like
cornflowers, calendula and California poppies. Get them in early enough and you may even get a
final burst of colour from your poppies before the end of the autumn. They'll self-seed too, so you'll
end up with cottage-garden style drifts of delicate flowers next year.
Bushes like lavender can now be trimmed back to give them a good shape, but don't cut into the old
wood. Perennials will need frequent deadheading, but it's worth the effort as you'll encourage them
to keep flowering right up to the first frosts.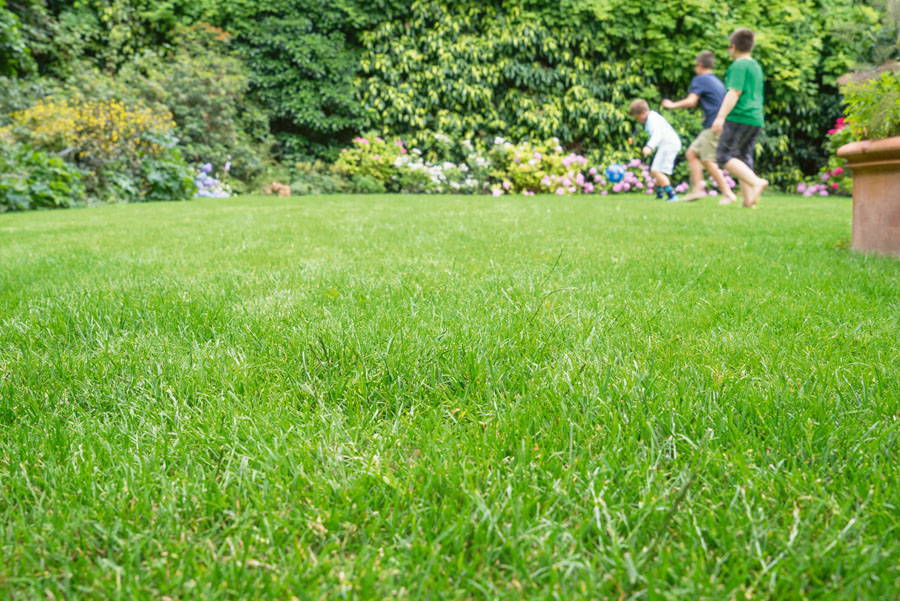 Lawn weeds will need constant tackling using a lawn weed killer or with deep tap-rooted weeds like
dandelions, digging out. If you have a prolonged dry spell then it may be an idea to invest in a lawn
sprinkler system such as a FloPro Monsoon Oscillating Sprinkler to prevent the grass from turning
brown and dying off. You can also sew grass seed along edges or in any bald patches that may need
repairing. Remember to water the seed in well and then stay off the patch or edge until the grass
has re-established.
Paths will need some attention during the summer as you may start to see more weeds popping up
in between paving slabs. Use a specialist weed killer such as Resolva Path & Patio. Remember to
keep pets and children away from treated areas.
The greenhouse and polytunnels will need monitoring to make sure the temperature doesn't rise
too much, so ensure ventilation slats are open full and leave the doors open to allow the air to
circulate. Keep an eye out for pests, and use sticky fly traps and whitefly traps to keep aphids under
control. If you're going away on holiday this month, remember to set up an automatic watering
system or use capillary matting if you're going to be away for the weekend.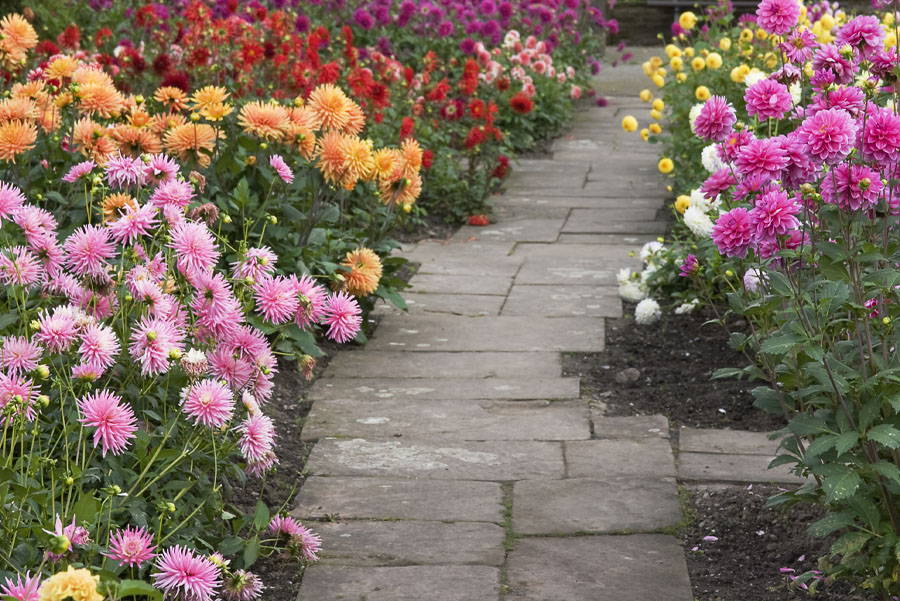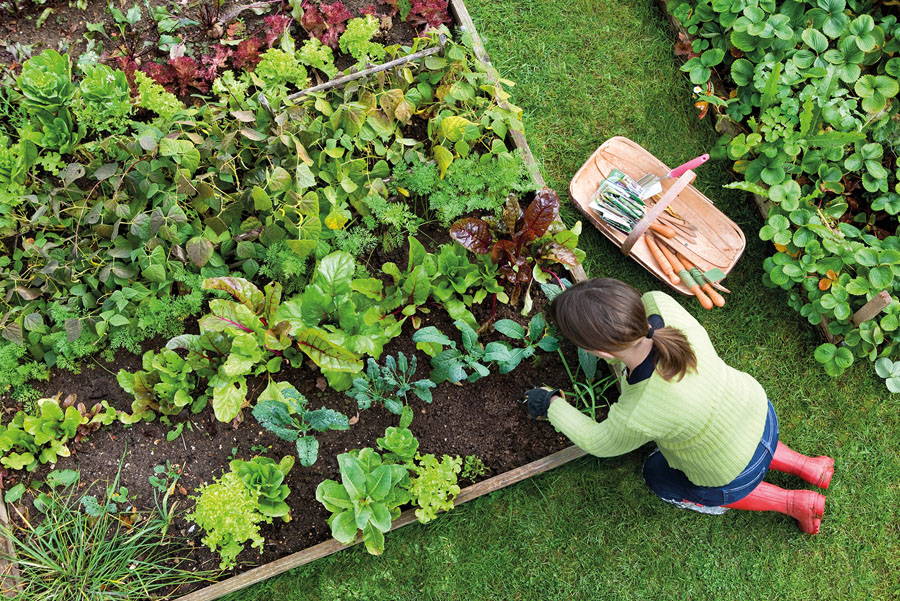 If you fancy some winter potatoes now is the time to get planting. Use large tubs if the plot is still
full, or get a row of potatoes in as soon as you have space. If you've suffered from blight then avoid
planting new crops of potatoes anywhere near the infected area as the spores from the blight may
still be in the soil.
Onions and shallots can be lifted once their tops have died back. Leave them to dry off in the sun
before storing.
Pinch out the tops of tomato plants to get a last flush of fruit before they start to die back.
Prune hedges such as privet and laurel
Cut back any suckers and deadhead roses
Lawns can be laid during September and October as long as there is no frost forecast, so prepare the ground now for laying turf in a few weeks' time.
Turn compost heaps to make sure the matter decomposes evenly.
Take softwood cuttings from bushes and shrubs as well as woody herbs like lavender.