Clear your schedule because if August was a chance to enjoy the fruits of your labours, September is
perhaps one of the busiest months of the year in the garden! It's all hands to the pump as you start
to clear the beds, harvest the veg and make sure the garden's wildlife is looked after as the
temperatures start to drop.
We're planting autumn and winter veg, laying new turf and collecting seeds, lifting bulbs and
carrying out essential greenhouse maintenance. You may have to dodge the showers later on in the
month (and remember that the nights are starting to draw in so you'll need to plan your time
carefully), but that's no excuse – there's far too much to do to sit indoors with your feet up! Here's
our guide to what to do in the garden in September.
Your essential September checklist

Get started on next year's annuals by planting hardy annuals like cornflowers, ammi, and
scabiosa
Think about some autumn colour with containers full of cyclamen and heathers
Make sure you've got some late-flowering plants to support the bees and pollinating insects
in the garden. Late-flowering perennials like sedums and salvia are ideal.
Plant spring bulbs such as fritillaries, daffodils and crocuses
Conifer hedges can be pruned and tidied up in September
Once summer crops have been lifted, replenish the nutrients with a general feed such as


Westland Organic Potato and Vegetable Feed

. Plant the veg plot with autumn and winter
hardy greens, leeks and winter crop potatoes, as well as winter onions and shallots.
Cut back foliage on squashes and pumpkins so the fruit can ripen fully
Lift maincrop potatoes
Remove greenhouse shades and keep a close eye on the temperature to make sure any
sudden cold snaps at the end of the month don't damage tender plants. Check your heaters
are in good working order.
Rake and dethatch lawns, aerate and give the lawn an

autumn feed

.
Things are starting to slow down in the flower borders in September, but you can still encourage
plenty of early autumn flowering by religiously deadheading. Asters should be really bursting out
all over now, and are an important food source for insects and bees. Fuchsias are at their best
now, and it's also the right time to take cuttings for next year. As the annuals start to wilt, it's
time to clear them to give any autumn-flowering plants a little more room.
It's time to lift gladioli corms and store them overwinter. Make sure you store them in a dry,
frost-free spot to avoid any mould or frost damage. If you have clumps of perennials that have
become crowded then you can lift and divide them in September so that they have a chance to
establish before the soil cools down.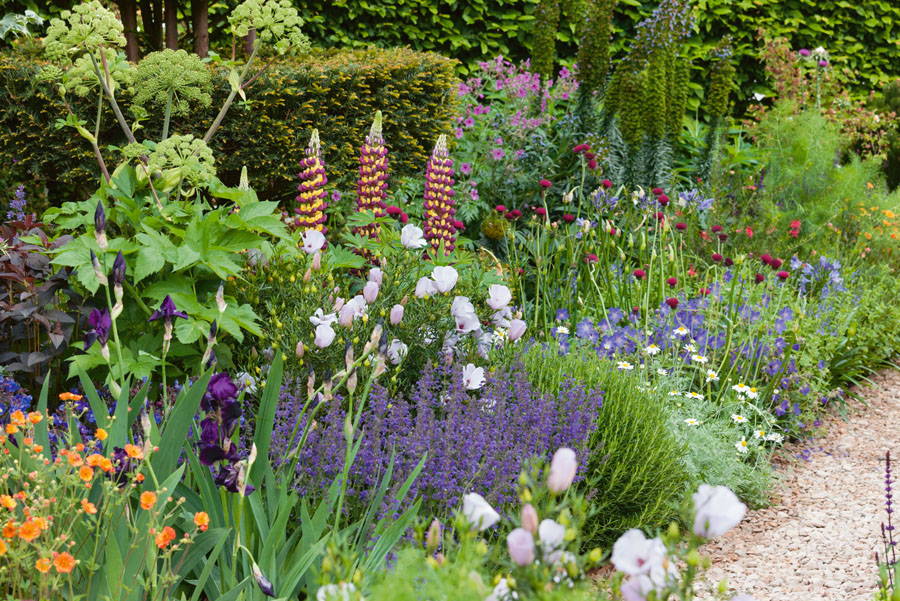 September is the optimum time to lay new turf, so if you did your preparation in August, you can
pick a dry couple of days to get busy. Remember to keep everyone off newly-laid turf for at least
a week or two to give the grass time to establish.
Existing lawns will need raking to remove the thatch from the summer cutting and to pull out
any moss. You can also use a moss treatment like Westland Moss Master to improve the health
of your lawn or Westland Aftercut All In One Autumn Treatment to really green up your lawn.
Use an aerator or a garden fork to aerate compacted areas and reseed bald patches while the
temperature is still relatively warm.
Leaves are starting to fall, so make sure you rake them up off the lawn and compost them in
black bags.
Autumn is the time to get to work on garden ponds. If water lilies and irises have become too
dense, remove them and thin them out, replacing the healthiest plants back into the pond. Clear
any pondweed and duckweed, and if the pond needs any major work then now is the time to
drain them and clean them thoroughly, inspecting linings for any rips or tears.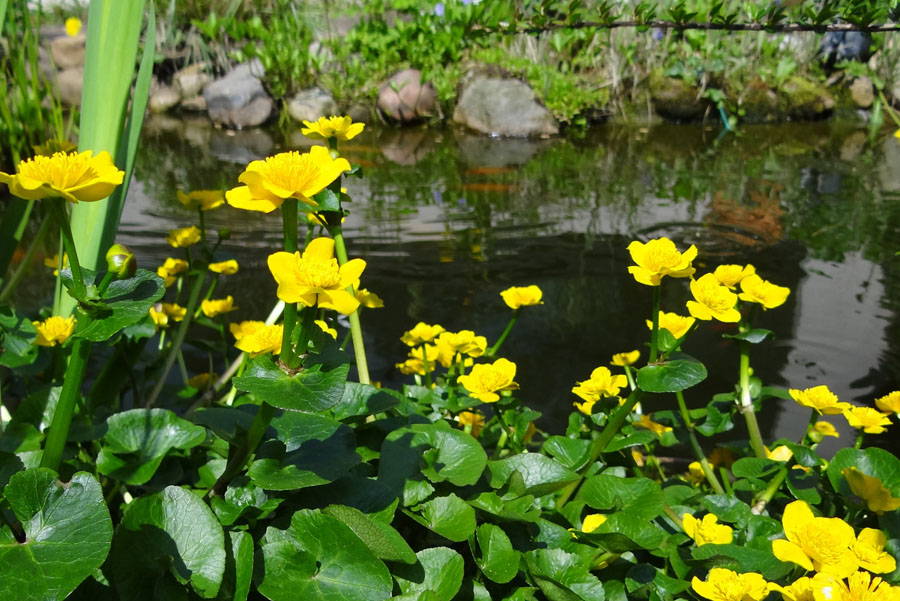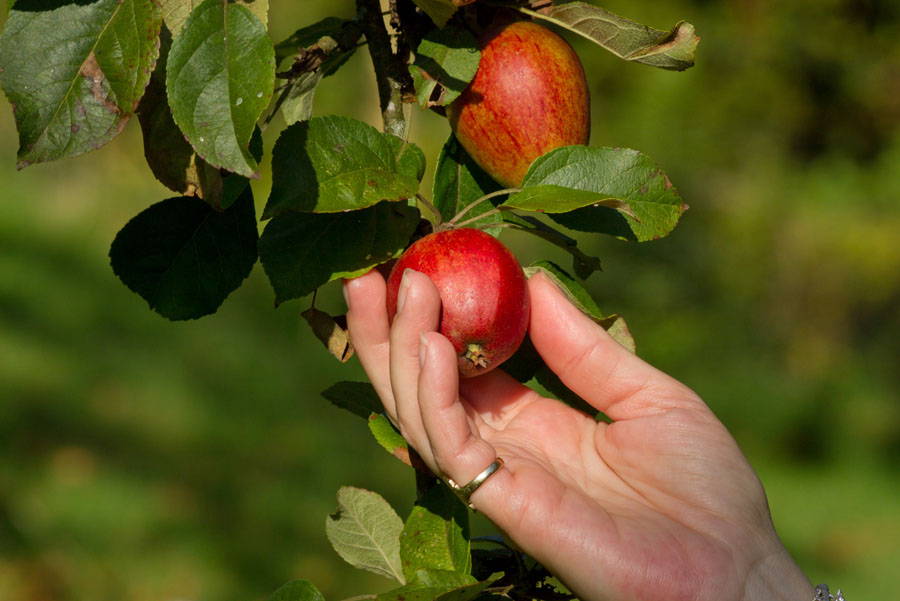 Summer raspberries will be just about finished by now, so you can prune them right down to the
ground to ensure a good crop next year. Winter greens like kale as well as winter cabbages and
leeks can go in now, but keep a careful watch for slugs! As the weather becomes a little damper,
they will start to re-emerge so it's worth doing an autumn nematode slug treatment to stop
them in their tracks.
Onions and shallots can go in for winter picking. Try and find a sunny spot and plant them with
the tips just showing above the soil. As they grow, earth them up to prevent them from going
green. The last of the courgettes will be setting now – they can be easily frozen so you don't
waste the glut, or let them grow on into marrows for some seriously tasty winter stews.
Apples and pears should be picked before they drop or the wind damages them. Avoid storing
any that show any hint of disease as they'll rot quickly.
Keep a close eye on the temperature and if it starts to drop sharply, make sure delicate
house plants are brought indoors.
Plant Christmas bulbs like hippeastrum for a burst of mid-winter colour.
September is the most likely time for fungal infections and mildew. Keep greenhouses
and polytunnels well ventilated and use an anti-mildew spray such as

Resolva Natural




Power Bug & Mildew Spray

.
Clear out water butts and check down pipes to make sure you collect plenty of water.
Wash and disinfect bird feeders to prevent a particularly nasty disease called
Trichomoniasis or 'fat finch' disease, which is highly contagious and usually fatal to wild
birds, especially finches.
Look for those tell-tale signs that the slugs are back on the move, and treat veg plots
with nematodes to minimise their impact.
Prune roses ready for the winter.