We're into the season of mists and mellow fruitfulness, the days are getting shorter and there's
definitely a bit of a nip in the air! October is one of the most beautiful months of the year, but it's
also a busy one for gardeners as it's time to start the 'Big Clear Up' ready for the winter months.
You'll be harvesting like mad on the veg plot thanks to a late autumn glut of squashes, greens and
onions, so it's time to make a bit of extra space in the freezer or break out the pickling jars. There's
also plenty of preparation to be done for next year, with spring bulbs to plant, final lawn care to
tackle, and winter vegetables to get into the ground. Here's your quick guide to those must-do jobs
in the garden in October.
Your essential October checklist

The soil is still reasonably warm so take the opportunity to get spring bulbs planted before
things get too cold and wet. To create a natural, 'woodland' scene, plant drifts of bluebells,
fritillaries and daffodils into a lawn.
Create a little bit of extra winter colour with tubs of cyclamen and heathers.
Plant evergreen shrubs now to give them a chance to establish before the cold weather
cools down the soil temperature
Protect delicate plants such as tree ferns with garden fleece if you know there's going to be
a cold snap
Rake leaves to prevent them from rotting into the lawn
Sow green manure seeds in empty veg plots – this can be composted straight back into the
soil in spring for a big nitrogen boost before the first crops go in
Clear the veg plot of all old crops, and condition the soil with a well-rotted manure
Give the greenhouse an autumn clean to remove any pests and line it with bubble wrap to
protect any tender plants against the cold.
Check greenhouse heaters
Create 'Hedgehog Hotels' and wildlife refuges
Things are coming to a close in October, but you should still have late-flowering plants like asters
giving you the occasional burst of colour. Once they're over, cut them down and tidy up the beds for
the winter. Cover the soil with a deep mulch or bark chippings to offer protection against tender tips
and shoots in the spring.
This is also the perfect time to start moving things around. If you have plants such as hostas then
now is the perfect time to lift and split them. You can be pretty brutal with these tough plants too –
simply lift the whole plant and literally cut it into quarters with a sharp spade. Replant one quarter
back into the original location and reposition the remaining three quarters to their new spots.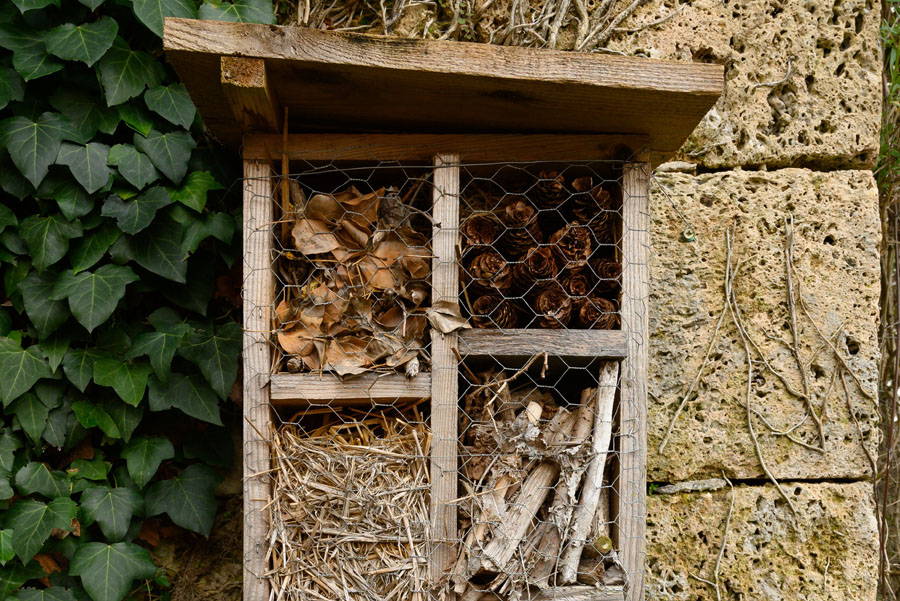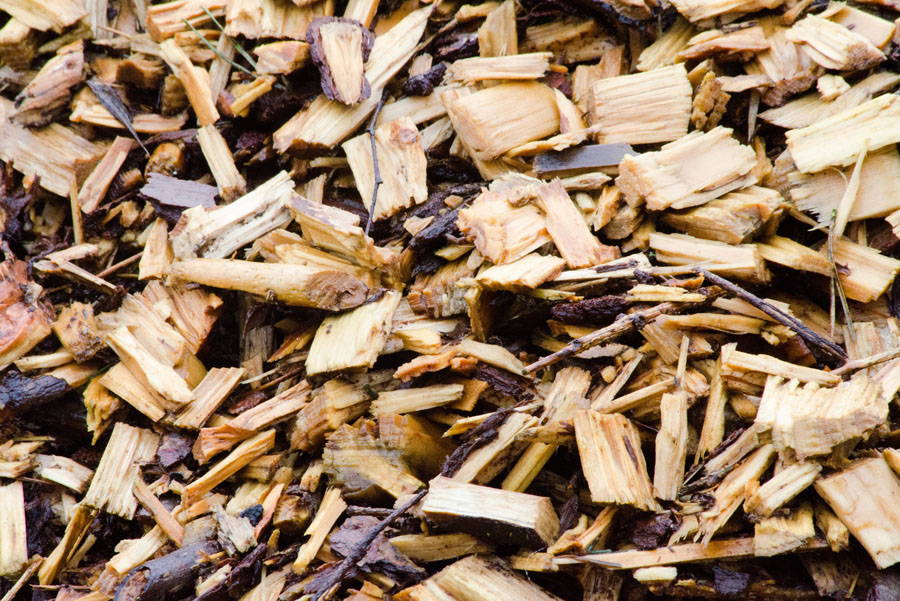 Things are slowing down in the veg plot too, but there's still plenty to do. Winter cabbages,
cauliflowers and leeks are still going strong, squashes and pumpkins are hitting their stride (just in
time for Halloween at the end of the month!), and the last of the autumn main crop potatoes should
be ready to lift now.
Once you've cleared a section of the veg plot make sure you give it a good reconditioning by adding
plenty of well-rotted manure. You can also sow a crop of green manure, which is simply rotavated
back into the soil in the spring to give it a nitrogen boost before you start planting out again. Herbs can be divided and replanted, while autumn raspberries can now be pruned right back down to the
ground.
The greenhouse doesn't need to be empty during the winter, and you can sow some fast-growing
crops such as kale and spinach and pick the leaves early for autumn salads. The most important thing
to do is to give the greenhouse a thorough clean from top to bottom to make sure no pests or
diseases are lurking in the corners. Use a special disinfectant such as Citrox Garden and Greenhouse
Disinfectant which will tackle even tough mould and mildew.
The temperature is going to start to drop, so if you want to protect delicate plants like fuchsias and
potted orange plants then check for any cracked or damaged panes and use bubble wrap to provide
an additional layer of protection against frosts.
Make sure gutters are clear of fallen leaves so that you can maximise the amount of rainwater you
have going into your water butts.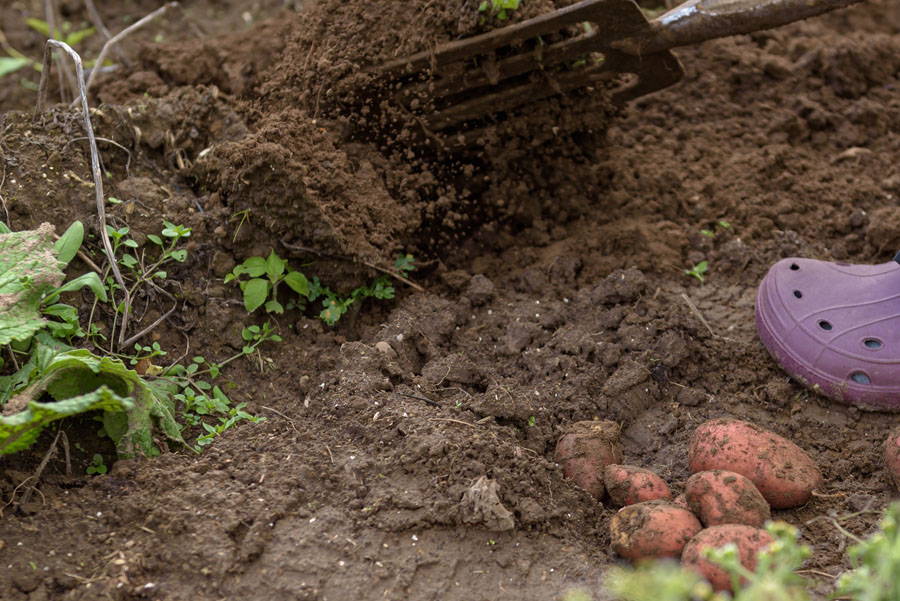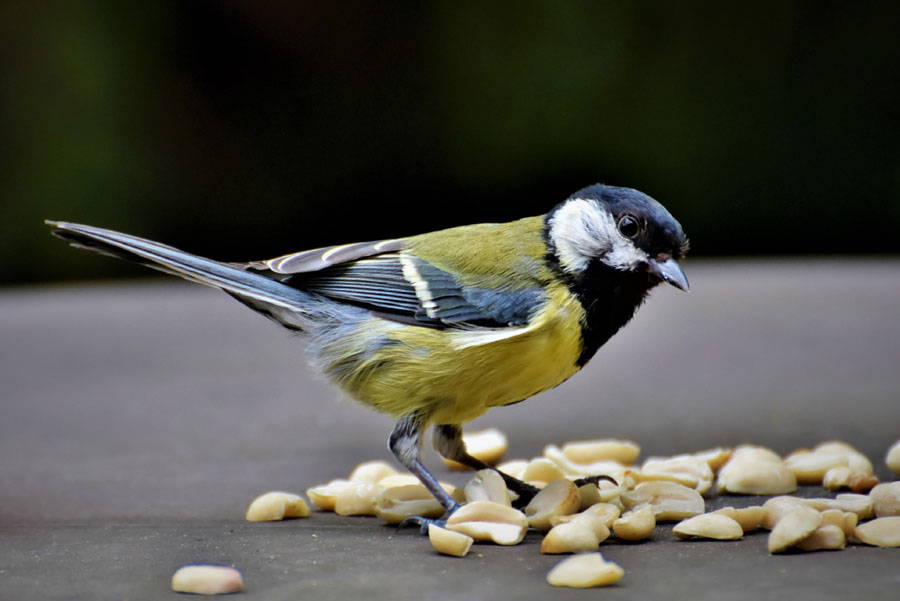 October is the time when wildlife really needs a helping hand. The birds will certainly appreciate
some high-energy food to get them ready for winter, so keep feeders topped up with treats such as
Peckish Winter Warmer suet cakes.
Set up a 'Hedgehog Hotel' log pile in the corner of the garden with plenty of dry leaves and branches
to create a safe space for your local hedgehogs to over-winter. Check bonfires carefully before
lighting to make sure hedgehogs haven't burrowed down inside.
If you've planted autumn flowering plants in your borders then leave them for as long as possible to
give pollinating insects and bees a chance of some autumn food.
Ponds can benefit from a good clean out before the cold weather. Scoop out any leaves that may
have fallen into the water to stop them rotting down over the winter.
Other Jobs around the Garden

The autumn gales are starting, so check fences and sheds for any damaged panels after any
stormy weather
Give the lawn an autumn feed and reduce the number of cuts, especially once the cold
weather starts
Aerate compacted lawns and dress with sharp sand to improve drainage
Store hoses indoors so that they don't crack and split during the winter
Reduce the number of slugs over the wetter months by using a

nematode slug killer

If you have a poly tunnel, utilise the space by planting winter greens