Broad beans are loved by both new and experienced home-growers. They're so simple to grow, either in the ground or containers, and make a tasty crop that can be harvested from May to September. The large green beans inside the pods are what you're after, but young pods are delicious eaten whole!
When to sow broad bean seeds

In spring, you can sow broad bean seeds outdoors from February to April and in autumn between October and November if the ground is still warm. Autumn plants will be ready to harvest from May, with spring varieties ready for harvest between June and September.
Sowing directly in the ground

For early spring sowing, warm the ground with a polytunnel or cloche until the seeds germinate (begin to grow).
Seeds can be sown directly into beds in well-dug, manured soil

Plant each seed in a hole that's 5cm deep in single rows that are 18inches (45cm) apart.

Water twice a day in spring and summer and use supports or canes to help the beans grow tall.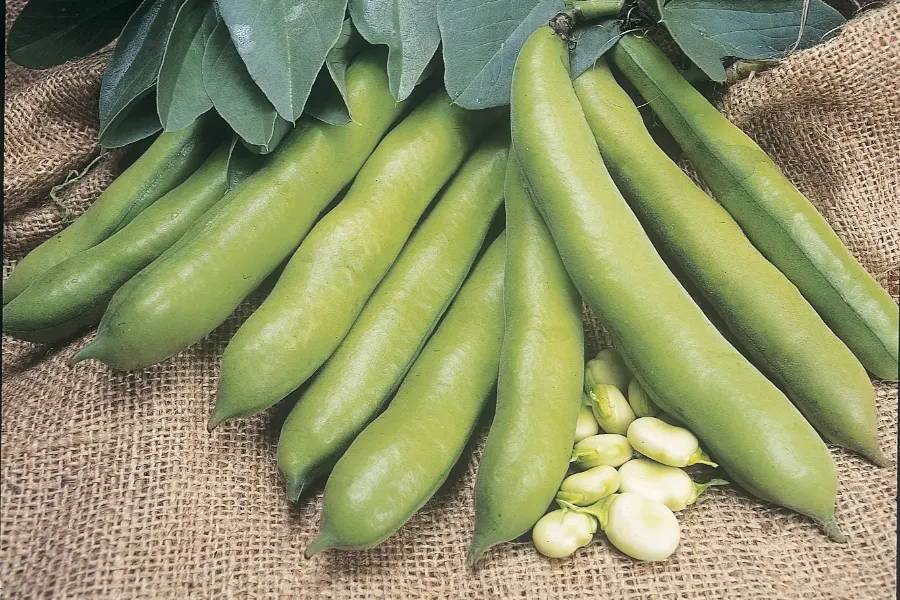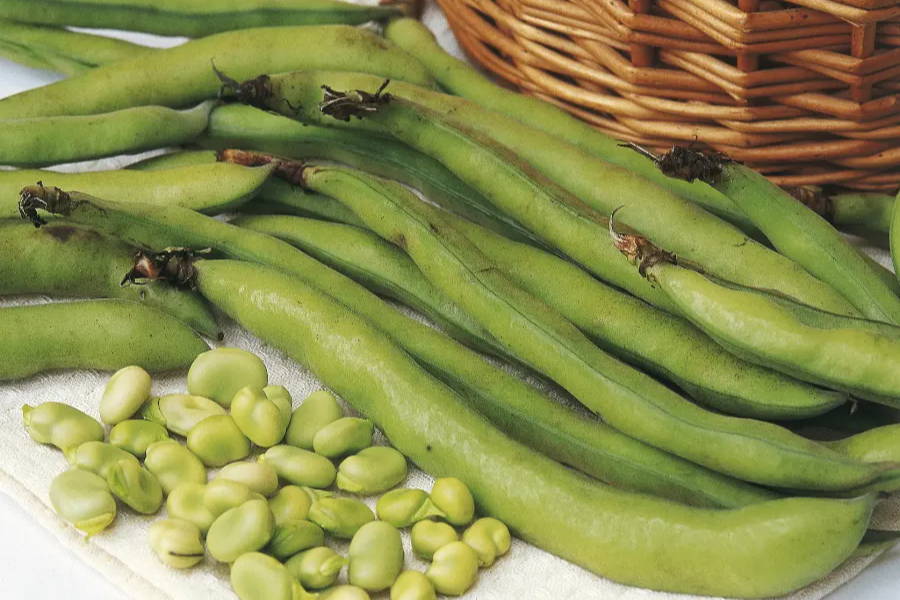 Fill a small pot with a depth of 3.5inches (9cm), with vegetable growing compost and sow one seed 1inch (2.5cm) below the surface. Cover with the compost.
Place several pots on a water tray and gently water, using a watering can with a rose sprinkler attachment on the spout.
Leave in a cool, light spot and water daily when the shoots appear.
Moving potted broad beans

About two weeks after sowing, the potted broad beans can be replanted into larger containers. A 12inch (30cm) wide container will take two bean seedlings.
Each container will need two holes dug in the vegetable compost, ready for the young plant. Bring containers indoors at night if it's cold.

Use canes in the container to support the growing beans by tying them to the cane with garden twine.

Established plants can be fed with a multi-purpose feed, like Bio-Gro Black Gold seaweed fertiliser.
How to grow broad beans from plants

Young plants arrive to you as around early May, ready for immediate spring planting into the ground or containers.
Grow in the same way as above and keep well -watered in the spring and summer.
Growing broad beans from young plants instead of seed is helpful if your soil type drains poorly.
How to harvest broad beans

Once beans first appear, cut off the top 3inches (7.5cm) of the plant. This will help the plant to harvest earlier and reduces the chance of attacks from black fly.
When bean pods are about 3inches (7.5cm) long, they can be picked, and boiled or steamed whole.
When the beans are visible through the pods, harvest them and shell the pods to get the beans out. Discard the broad bean pods.
After harvesting, pull up the bean plants and compost them. The ground can be used again for planting another tasty broad bean crop.