Optimum Planting Time: September – November
Flowers: May - June
Height: 30-120cm
Alliums, as members of the onion family love full sun and fertile, well-drained soil.
How to plant alliums in the ground

Alliums are best planted in September and October whilst the soil and weather are still relatively
warm so they will have the chance to produce a few roots, ready for flowering in the spring.
1. Make sure you choose a sunny, well drained spot as allium bulbs will rot if waterlogged.
2. Before planting, treat your soil to some organic matter and a good bulb compost so you're
ready for a dramatic display in late spring.
3. Loosen the soil with a fork first and plant the bulbs with the roots down.
4. When planting alliums, as with many other bulbs, plant to three times the depth of the bulb
10-15cm down.
5. Smaller varieties should be planted 15-20 cm apart, large varieties (such 'Cristophii') 25-
30cm and the very large (such as 'Globemaster') 35cm apart.
6. Most of the popular ornamental onions are winter hardy to -32°C (-25F).
How to plant alliums in containers

Alliums also make great container plants so their spectacular displays can be enjoyed in smaller
spaces.
1. If planting larger varieties, it's important to use a deep container and one that is at least 15
inches (37.5cm) in diameter.
2. Plant at three times the depth of the bulb, about 10cm in the soil.
3. Always use high quality bulb compost and ensure there are drainage holes in the base of the
container because too much water will cause the bulbs to rot.
4. Water sufficiently immediately after planting.
5. Once the flowering period is over, leave the foliage to die back naturally and repot with new
compost the following year.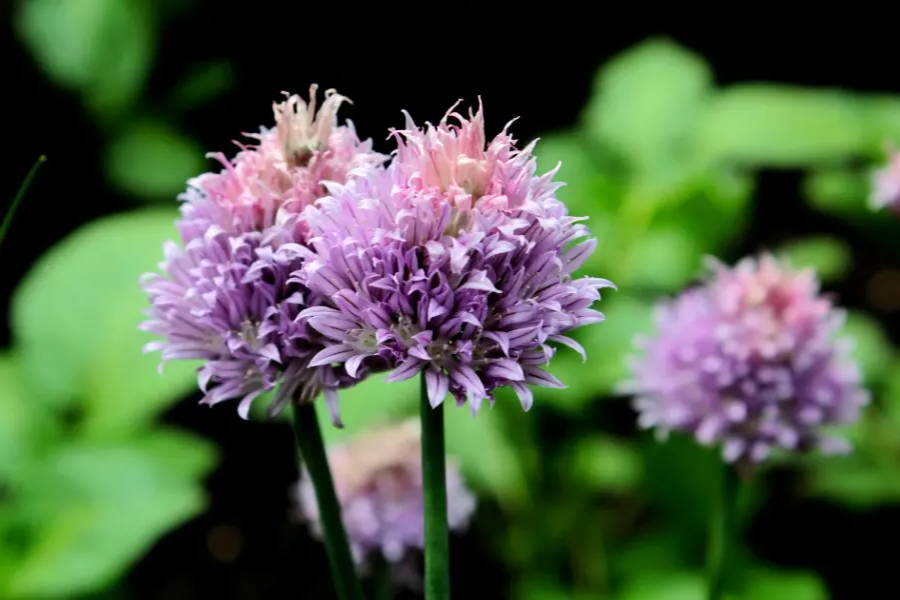 1. Alliums are relatively low maintenance and just need to be moderately watered until they
fade to yellow.
2. Don't cut or clear away the old foliage after flowering as this is needed to photosynthesise
and feed the bulb for next year, let it die back naturally.
3. If older plants are becoming overcrowded you can lift, divide, and replant allium bulbs after
the foliage and flowers have died down.
4. Alliums in containers can be more susceptible to winter so move containers to a sheltered
spot in colder weather.
Alliums can suffer from onion white rot, downy mildew, and onion fly, although they tend to be
trouble free in the border. If this does occur, pick off and dispose of infected leaves and remove and
destroy severely affected plants.