Introducing a nest box to your garden is something that can make a marked difference to a bird's quality of life. Whether they use it to hatch and raise their young, or simply to take shelter from bad weather, they're well-worth investing in.
If you're wondering how to choose the perfect nest box, there's a few criteria which you must stick to ensure your feathered guests will have a safe and comfortable stay.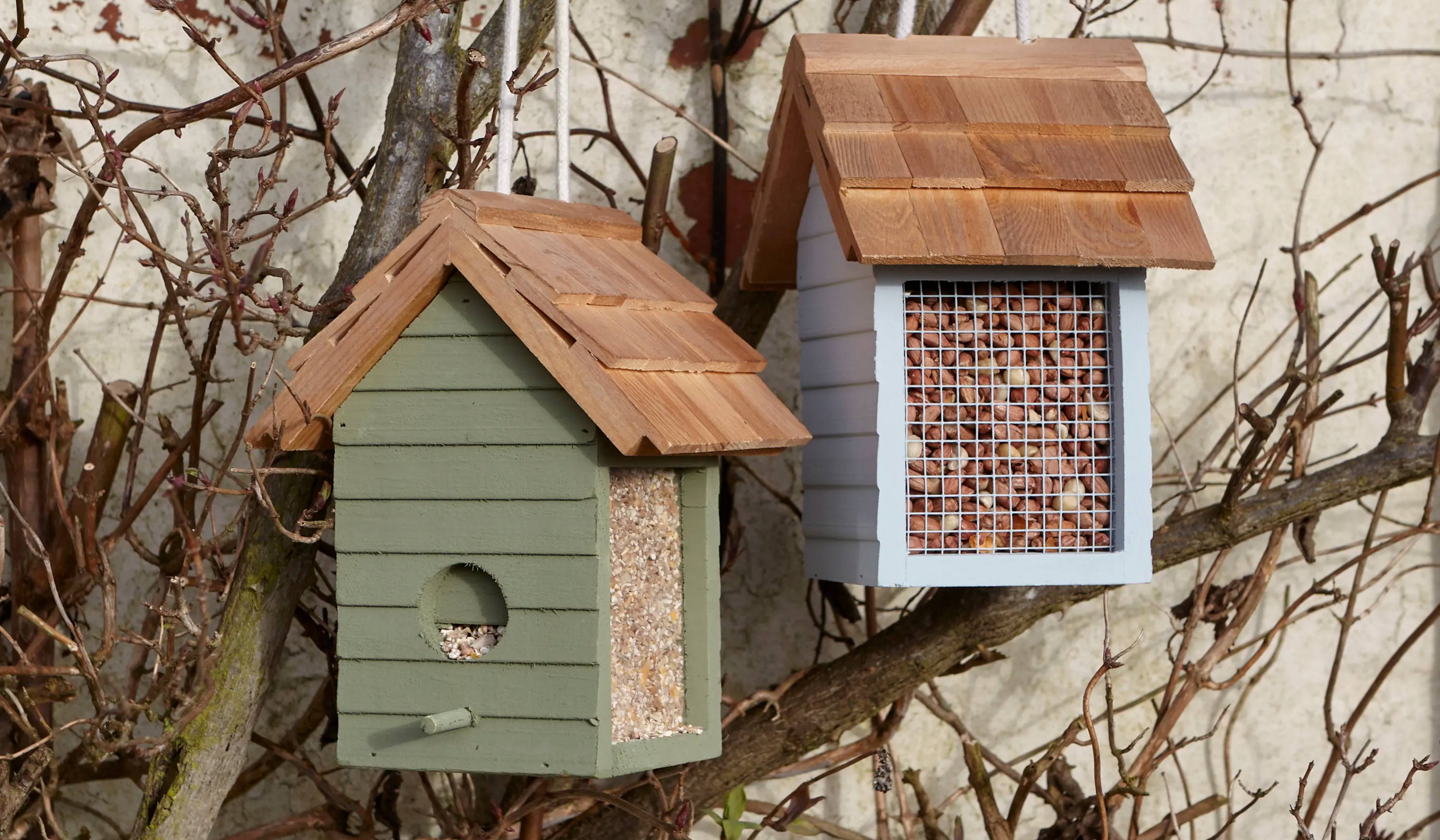 When choosing a nest box, it's a good idea to go for the best quality box that you can afford, as it's vital that the nest box will not only look attractive, but also be a safe haven for young and vulnerable birds. We recommend that you choose a nest box that has been made from a durable FSC timber and comes from a trusted bird manufacturer. It's important to use a nest box which has not been coated in anything that is dangerous to the health of birds or chicks.
The Peckish brand has a range of bird boxes which have been approved by the British Trust for Ornithology (BTO). The BTO recommends the following standards:
Each wall of the nest box is over 15mm thick to provide sufficient thickness to insulate and prevent warping.
Entrance holes are 32mm, the ideal size for all small-hole nesting birds, such as House Sparrows.
Other design features to be mindful of include drainage holes to prevent a build-up of moisture, slate roofs providing easy access for cleaning and a slate or metal around the entrance hole, offering protection against woodpeckers.
The best spot for your nest box
We recommend positioning nest boxes on tree trunks or on poles that are high up and well away from predators, preferable on a tree with plenty of foliage to provide cover.
Locate the nest box facing the direction between north and east to avoid and protect the birds and the nest box from the strongest sunlight, rain and wind.