How to Grow


Muscari (Grape Hyacinth)
Optimum Planting Time: September – November
Flowers: April - May
Height: 15cm
Muscari (grape hyacinths) prefer a moist, well-drained soil in sun or partial shade. They spread easily so are ideal for naturalising under trees, but if you are concerned about them becoming too invasive, plant them in pots instead.
How to plant in the ground

1. Dig over the soil with a spade, removing any stones and weeds.
2. Plant bulbs approximately 10cm deep and 8-10cm apart, with the pointed tips facing upwards. They look best planted in large groups.
3. Firm the soil gently after planting and water well to settle the soil around the bulbs.
How to plant in containers

1. Choose a container with good drainage holes and fill it with a mix of 2 parts bulb or multi-purpose compost and one part potting grit.
2. Plant the bulbs 7.5-10cm deep and approximately 8cm apart.
3. Place the container in a sunny or part shaded position and water well to settle the compost around the bulbs.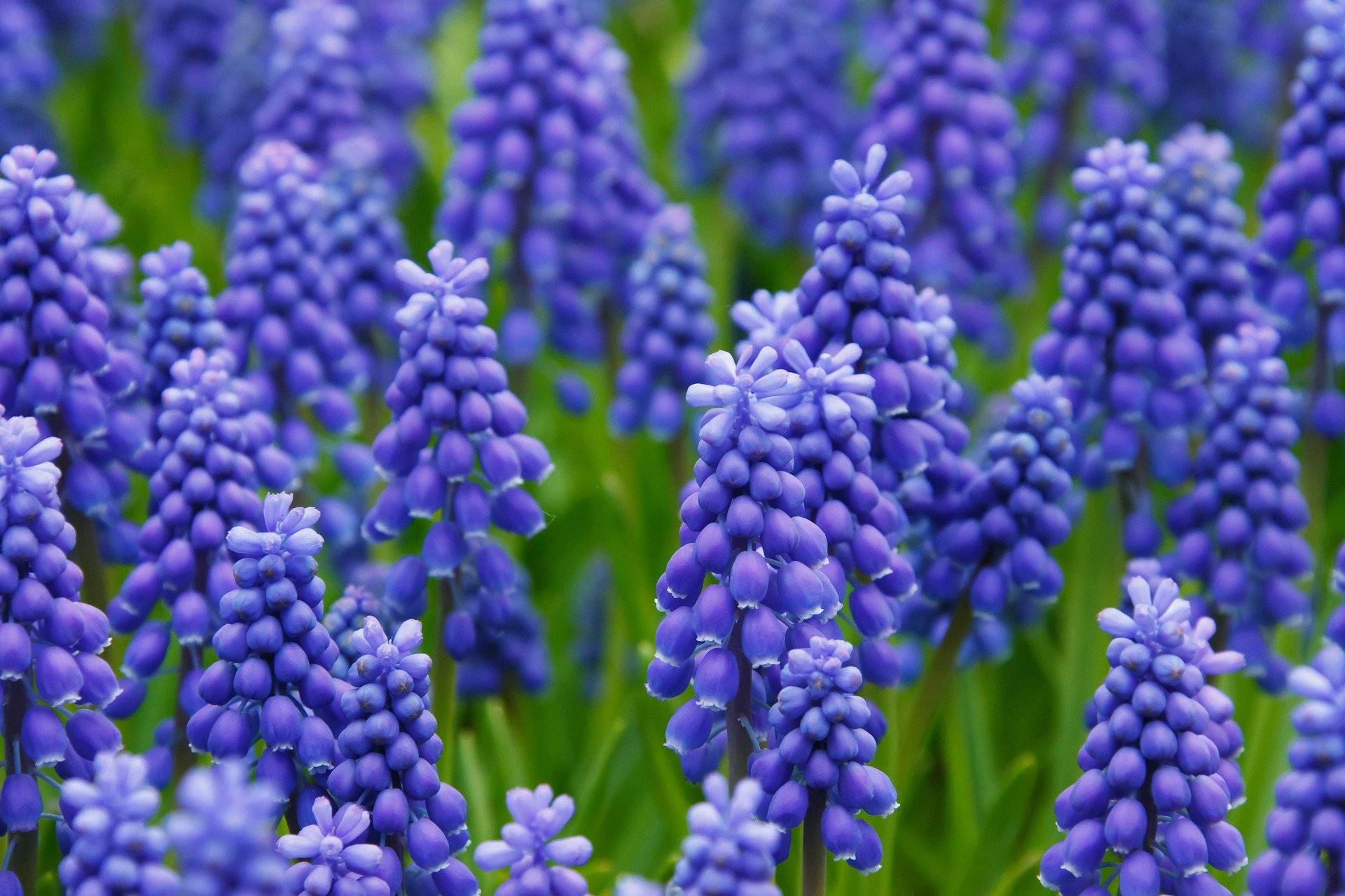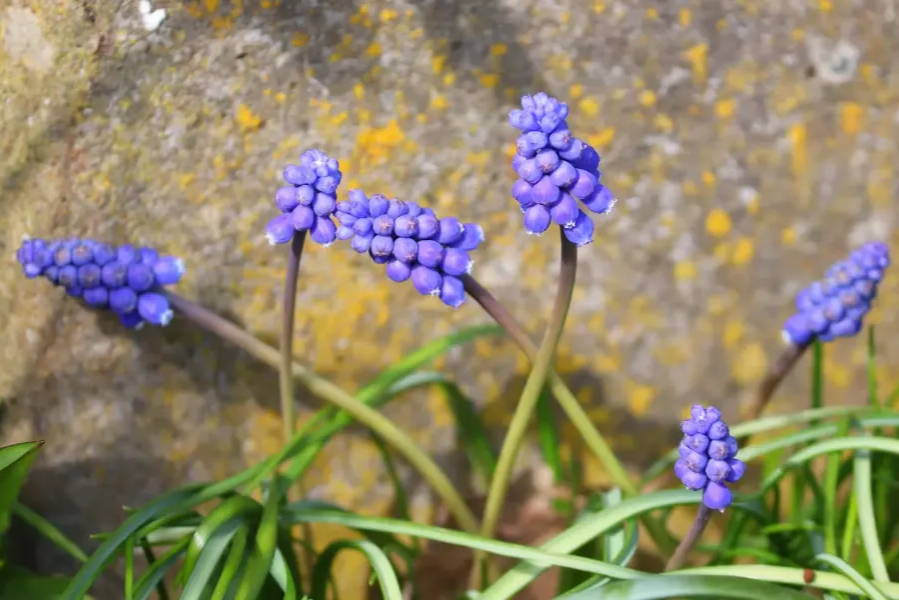 After the flowering period ends, the leaves will also die back and at this point, you can
remove the old leaves ready for next year.
Lift and divide congested clumps in the summer to maintain vigour.
Top dress with compost in spring when new growth appears.
Feed with a high potash fertiliser for maximum growth.
Muscari are generally not affected by pests or disease.