How to Grow


Runner & French Beans
A traditional but ever-popular homegrown British crop, runner beans and French beans are a tasty treat when picked from the garden or allotment and served with a variety of dishes.
Runner beans are usually long, flat pods that can be picked over a wider period, while French beans are slimmer and judged by most to have a finer flavour. Generally, they enjoy the same growing conditions and requirements.
When to grow runner beans

Runner bean seeds can be sown outdoors from around the middle of May towards the end of June.
Indoors, runner bean seeds can be sown at the end of April, ready for transplanting outside at the end of May, once there's no frost danger.
How tall do runner beans grow?

One of the tallest plants in your garden, runner beans can reach around 10ft (3m) tall, with pods up to 12inches (30cm).
Runner beans need canes or arches as support to help them grow, either in wigwam shapes or against garden walls.
How to prepare soil for runner bean seeds

In the autumn before sowing runner bean seeds, improve the soil with a good general-purpose fertiliser.
Use a soil testing kit and aim for a slightly acidic soil of with a pH of 6.5. Use lime to reduce soil acidity if needed.

Don't plant in waterlogged soil, or if the ground's had beans in it recently as this may spread disease.

Beans like a sunny location.
How to sow runner bean seeds outdoors

The best method is to dig a runner bean trench 3ft (90cm) wide and 1.5ft (60cm) deep.
Fork over the bottom of the trench to improve aeration and drainage.

Two weeks before sowing, apply a general fertiliser to the bottom of the trench, fill in with well-rotted compost or manure and leave the soil to settle.

Place tall canes 18inches (45cm) apart in the trench, pushed securely into the soil to a depth of at least 12inches (30cm). Tie at the top to a supporting wall or another horizontal cane.

Sow seeds 2inches (5cm) deep into the soil, by each cane. Water well.

Loosely tie seedlings to the canes when they begin to grow.

When beans reach the top of the cane, pinch out (cut) the top of the growing tip.
How to sow runner bean seeds indoors

In small pots, fill compost to about 3inches (8cm).

Sow one runner bean seed per pot, about 2inches (5cm) deep, and water the pots.

Grow seedlings in a warm greenhouse or sunny windowsill.

Harden off each container by bringing outside during warmer spring days but bring inside at night.

At the end of May, plants can be transplanted into the ground soil, when prepared as above.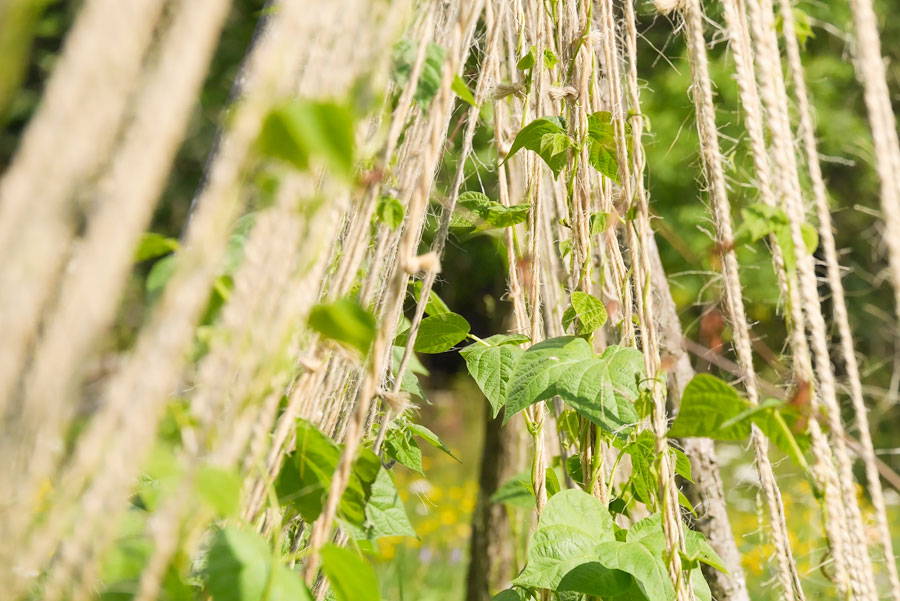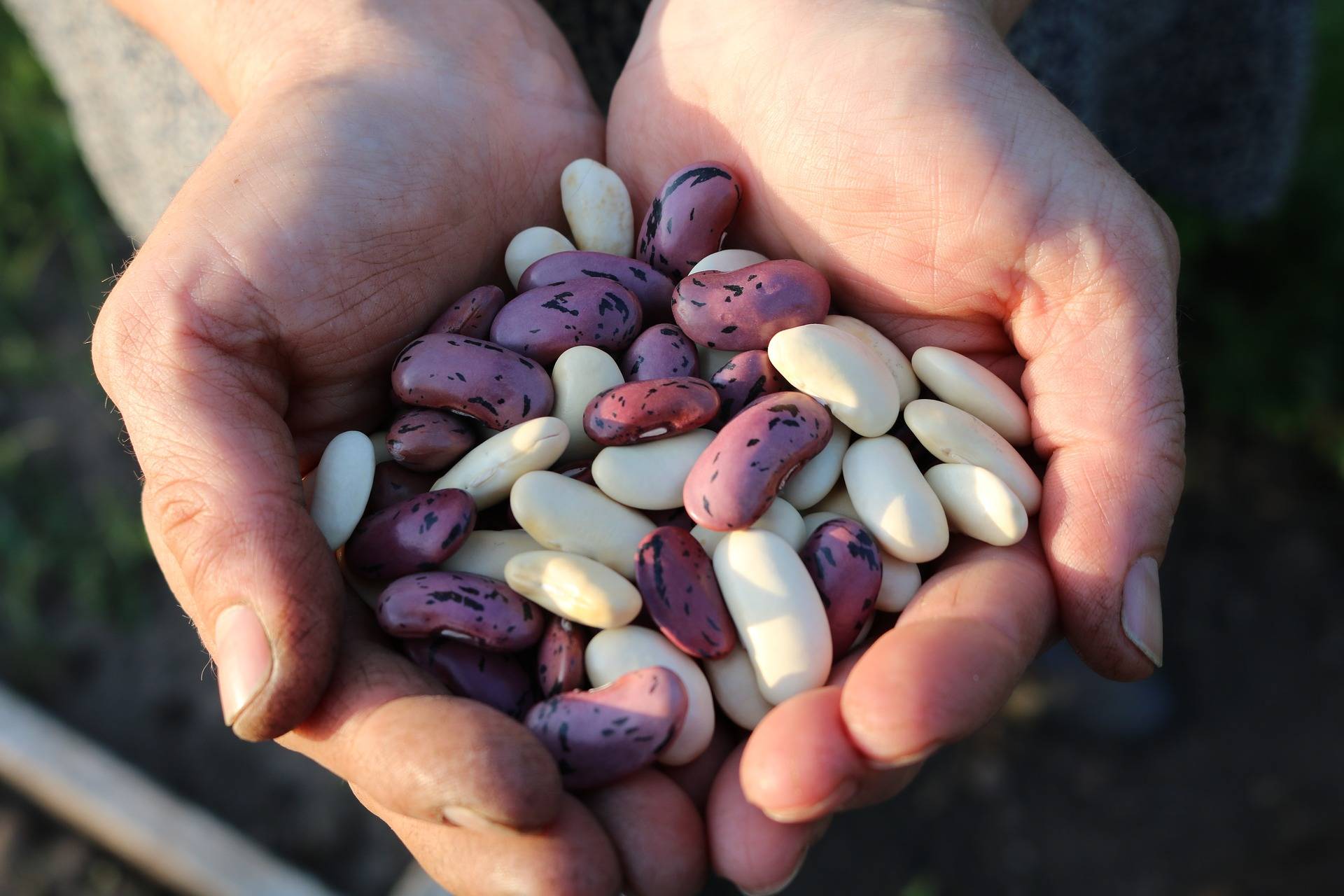 When to harvest runner beans

From mid-July, when pods are between 6-8inches (15-20cm) long, they can be picked by easily snapping from the stem.
Pick at least every other day to promote a good and continuous harvest.
French beans are half hardy and can be sown outside from the middle of May.
Types include climbing beans, dwarf beans, flat pod and pencil pod, with colours coming in green, yellow and purple.
Soil should be well worked and dug in with rotted manure and a general-purpose fertiliser added at least two weeks before planting.
How to sow French bean seeds outdoors

Create a bean trench as per the instructions for runner beans.
Place canes about 6inches (15cm) apart, placed at least 12inches (30cm) into the soil.

Create holes 2inches (5cm) deep and plant and secure to canes the same as for runner beans (see above).

To sow outdoors, the soil shouldn't be wet or the temperature below 10°C.

For a long harvest, make two outdoor sowings about three weeks apart.
Sowing French bean seeds inside

Sowing inside is a good way to help ensure a successful French bean seed germination and summer crop. Sow indoors from late April to early May.
Place bean seeds on damp kitchen roll and wait for them to swell. Discard any that don't.

Sow plumped seeds in cell trays or root trainers, 2.5inches (5cm) below compost soil surface and water well.

Once seedlings take and establish by the end of May or early June, and when frosts have finished, harden outside before transplanting into the soil.
When to harvest French beans

French beans should be ready for harvest from the end of June, when the pods are about 4inches (10cm) long.
Regularly picking the young and tender pods every day or two will encourage a full and good-sized crop.
How to protect runner beans and French beans

As young plants, beans may need insect mesh netting to cover them and help early growth.