How to Grow

Squashes & Pumpkins
It's no wonder that squashes and pumpkins are very popular with gardeners. They're easy to grow and they're great fun to grow with children. Watch them flourish over the summer months and reap the rewards in autumn, just in time for pumpkins to be carved and used to scare off the evil spirits for Halloween! Or they can be enjoyed as part of a tasty meal!
Here's our guide on how to sow, care for and harvest squashes and pumpkins.
How to sow Squashes and Pumpkins from Seed

To harvest pumpkins and squashes early in July, you'll need to sow the seeds indoors from April, so the young plants are ready to be planted outside in June.
Before sowing the squash and pumpkin seeds, leave the seeds to soak in water overnight to help speed up the germination process. Once the seeds have been soaked, fill an 8cm pot with seed compost, such as Westland John Innes Seed Sowing Compost, and place two seeds on their edge (not flat side up) into the compost. By placing the seeds into the compost on their edge will help to prevent the seed from rotting. Cover the seeds with compost, water well and place on a warm, light windowsill or in a greenhouse in a sunny sheltered spot. It'll take around a week for the seeds to germinate. When the seedlings grow, remove the weaker seedling from each pot so the stronger one has plenty of room to thrive.
In late May, once germinated, the young plants will be ready to harden off. You can do this by moving them into a cold frame for a week. If you don't have a cold frame, simply move the young plants outdoors during the day and bring indoors at night. Do this for a week to help acclimatise the plants. Once the risk of frost has passed, in early June, plant out the young plants, 90cm apart in a sheltered, sunny spot outside.
For regular harvesting (July – October) sow pumpkin and squash seeds outdoors in early June once the soil has warmed up and the danger of frost has passed. Sow the seeds in a sheltered, sunny spot directly into the place you want your plants to grow. Sow two or three seeds in each planting hole
3cm (1in) deep and 90cm apart, as they'll need lots of space to grow. Once the young plants start to appear, take away the weaker ones from each hole and leave the stronger one to remain.
How to care for your Squash and Pumpkin crops

To protect the seedlings and young plants, cover with cloches, netting or jars for at least two weeks after germination. It's also a good idea to support the fruit on a piece of glass or tile to keep them off the soil, this will help to prevent the fruit from rotting which is caused by excess soil moisture.
To protect your plants from slugs and snails, consider using an organic natural slug killer such as Eraza Zero Slug Killer. The pellets contain a natural ingredient, so it won't contaminate the crop and is safe to use on edible plants.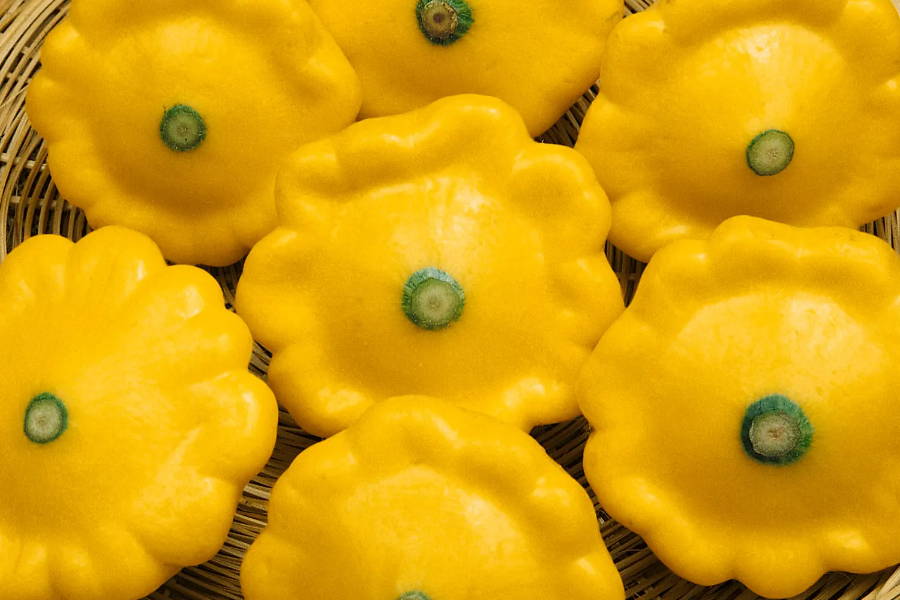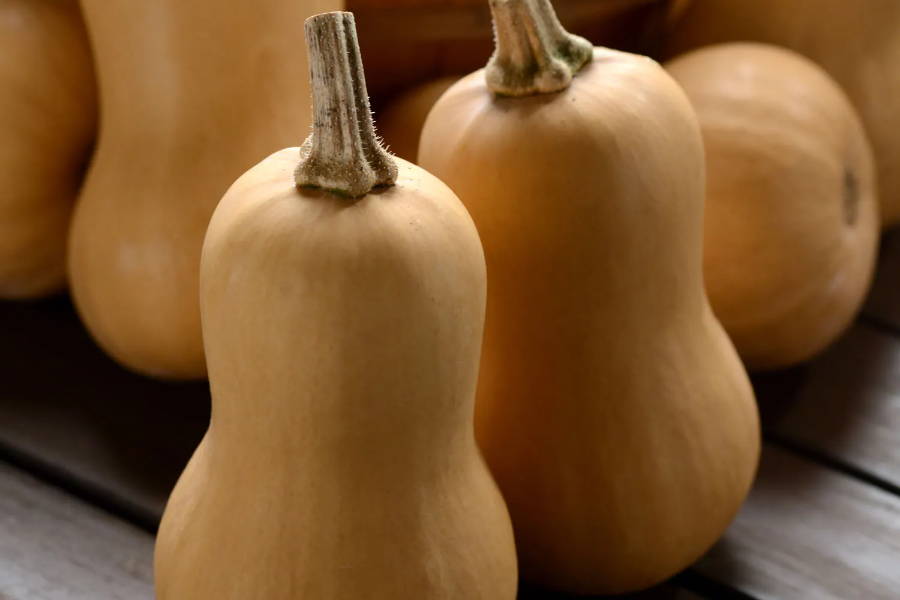 Pumpkins and squashes need to be kept well‐watered, especially in hot, dry weather. It's best to avoid the leaves getting wet when watering to prevent mildew.
To promote strong, healthy growth, add a mulch into the soil and start feeding with Big Tom Super Food every 1‐2 weeks once the fruits start to swell.
Maintain to Promote Growth

For trailing varieties, pinch out the tips of the main stems when the plant reaches a height of 60cm tall. This will help to promote flowering, side shoot growth and produce tasty fruit.
A few weeks before you intend to harvest, cut back any green foliage that is covering or causing any shade over the fruits, as this will help the fruit to mature and ripen quickly.
How to Harvest Squashes and Pumpkins

Squashes and pumpkins are usually ready to be harvested from September. Pick the fruit when they are ripe and at their best, and make sure you harvest them before the first frosts in October and November. The easiest way to check to see if the fruit is ripe, is to give it a tap to see if it sounds hollow. Another way to check, is to see if the skin has hardened and if the stem has cracked.
When picking the fruit, rather than breaking the fruit off by hand, use a sharp knife as this will help to minimise diseases and prevent any rashes appearing on your skin.
To keep the fruits at their best after harvesting, place them in the sun for about 10 days before storing as this will help to toughen the skin, and will act as a barrier to prevent them from drying out. After the 10 days, store the fruit in a cool, dry and well‐ventilated place, cover them on frosty nights, and they should keep for around six months.
Pumpkins and squashes are great additions to many tasty dishes including soups, and are great boiled, roasted or steamed. The seeds are also classed as a Superfood due to its high nutritional density.
You can also make attractive autumnal and Halloween displays with ornamental squash and pumpkin varieties. You can also get the kids involved and carve a pumpkin for Halloween. The leftover Pumpkin can be used as a feeder for the birds!
Powdery mildew can be a huge problem on squash and pumpkin plant leaves, especially if the soil is dry. It's a good idea to water the plants well and use mulch to help retain moisture at the roots, this will help to keep the plants strong and healthy. Also, cutting back any green foliage will help to maintain good air circulation around leaves. If the infection hits early in the year, pick off all the infected parts promptly. We recommend using Resolva Natural Power Bug and Mildew Control to effectively control mildew, as well as a wide range of plant pests.