How to Make a


Veg Bug Bottle
It's the most fun way for kids to grow their own: a veggie bug bottle!
To make one, you'll need just a few basic bits and bobs that you probably already have lying around the house. Instead of throwing those old plastic bottles away, you can harvest new life right inside them.
Whether you want to grow veggies from seed or use small plug plants, the kids will soon be enjoying the fruits of their labour.
For the fastest results, opt for salad leaves and microgreens as they're quick to harvest and are the perfect addition to nearly every meal.
Their creations will look wonderful on windowsills; now it's just a case of deciding on which bug they'd like to create!
Veg seeds
Compost
Bottles (smaller ones for the caterpillar and larger ones for the frogs) and a bottle top
Paint and brush
Two mini pom-poms
Skewers and a sponge
Pens, scissors and glue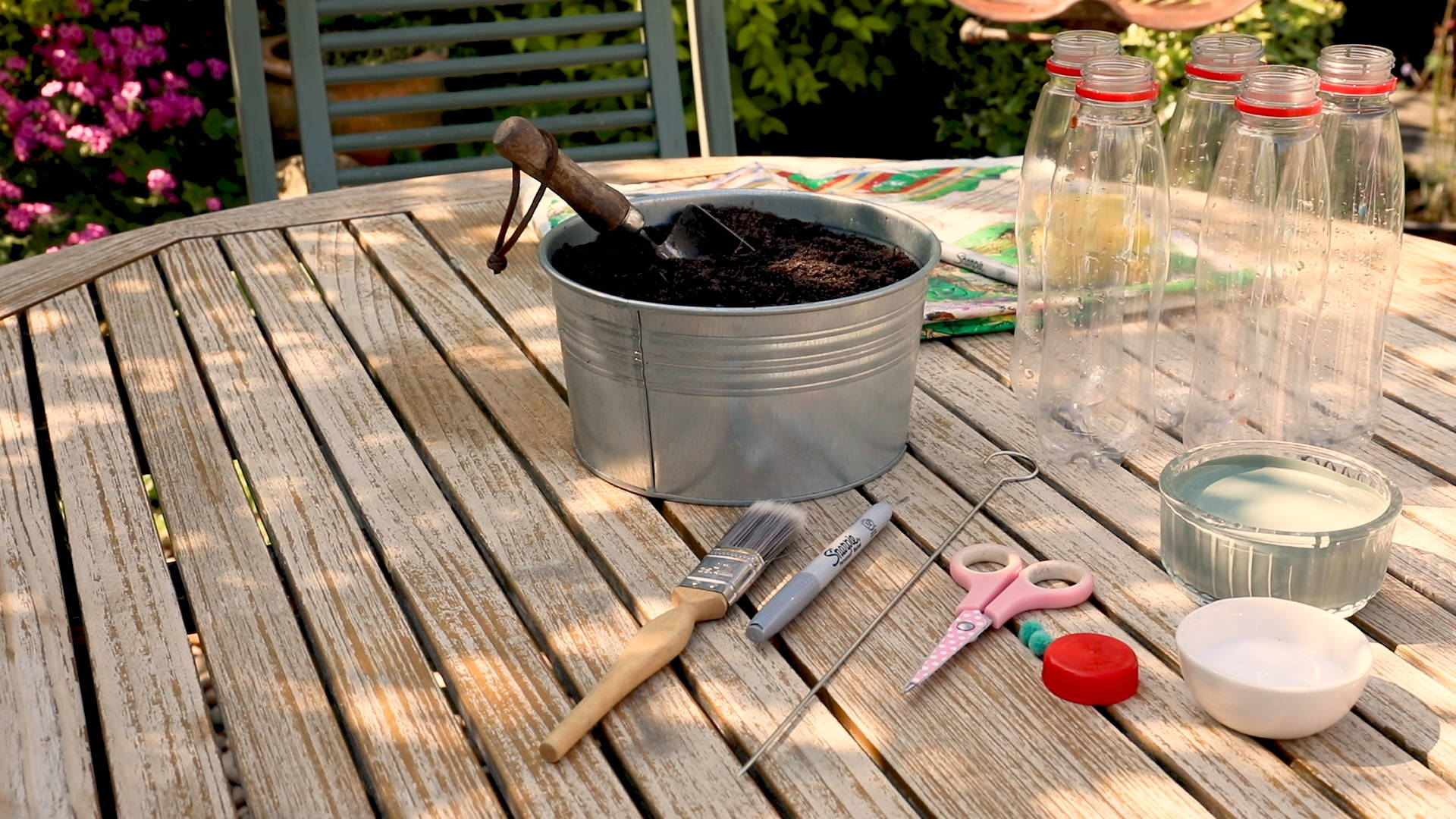 Wash the bottles and dry them thoroughly.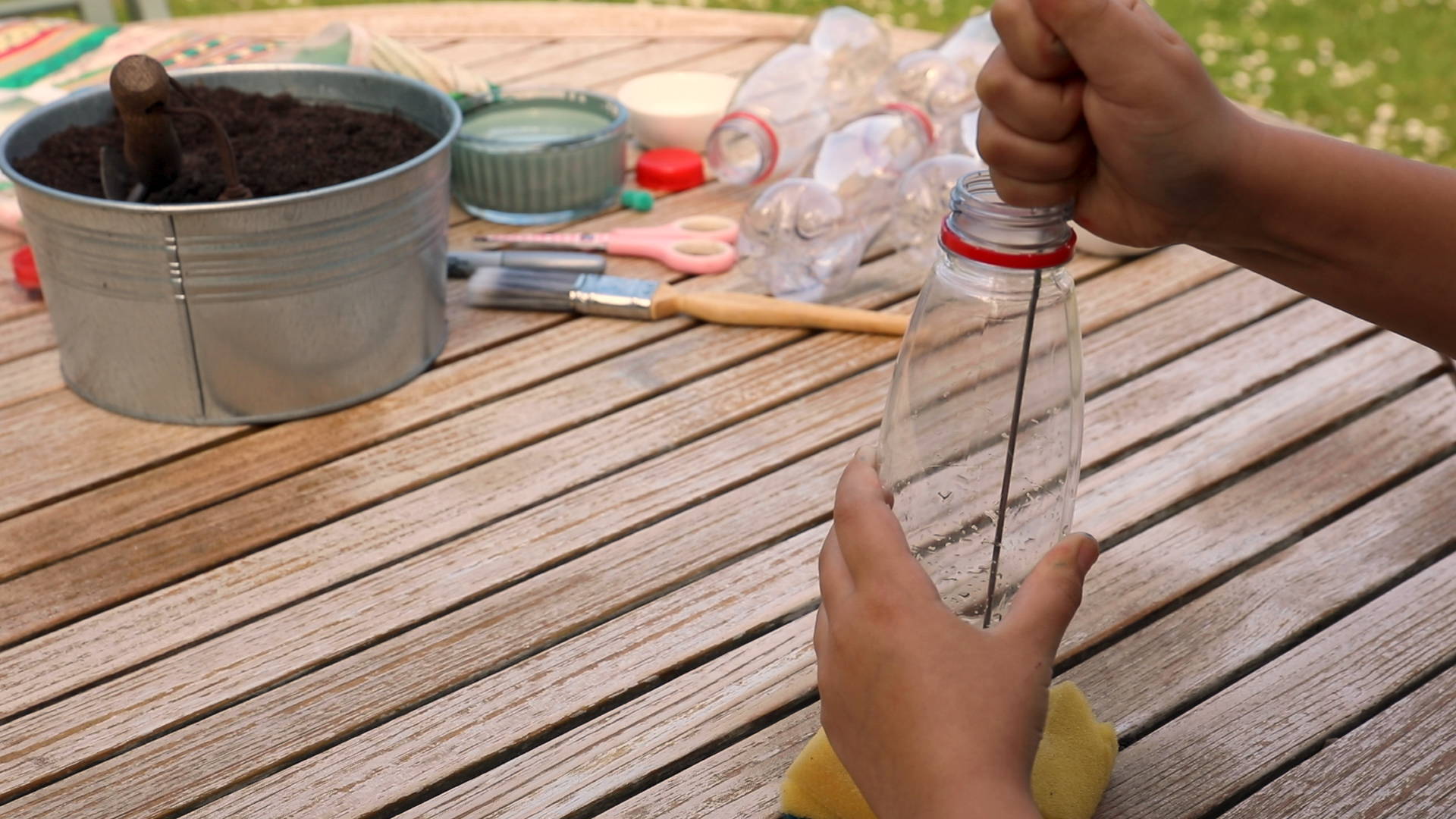 Use a skewer to make holes in the bottom of your bottles for drainage.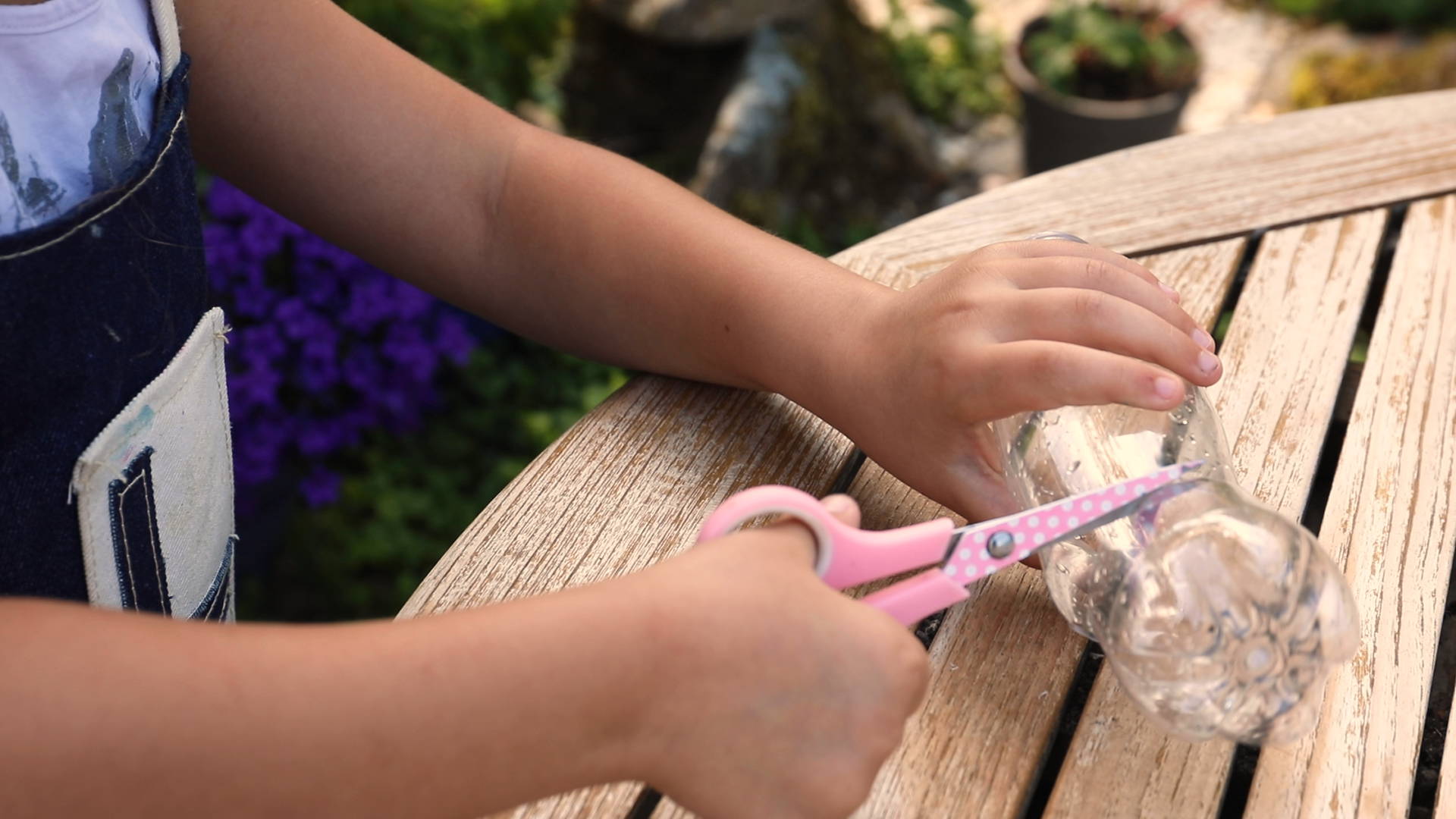 Cut the bottom off each bottle to create your pots – try to cut them so they're around 5cm high (for the smaller ones) and 15cm high for the larger ones.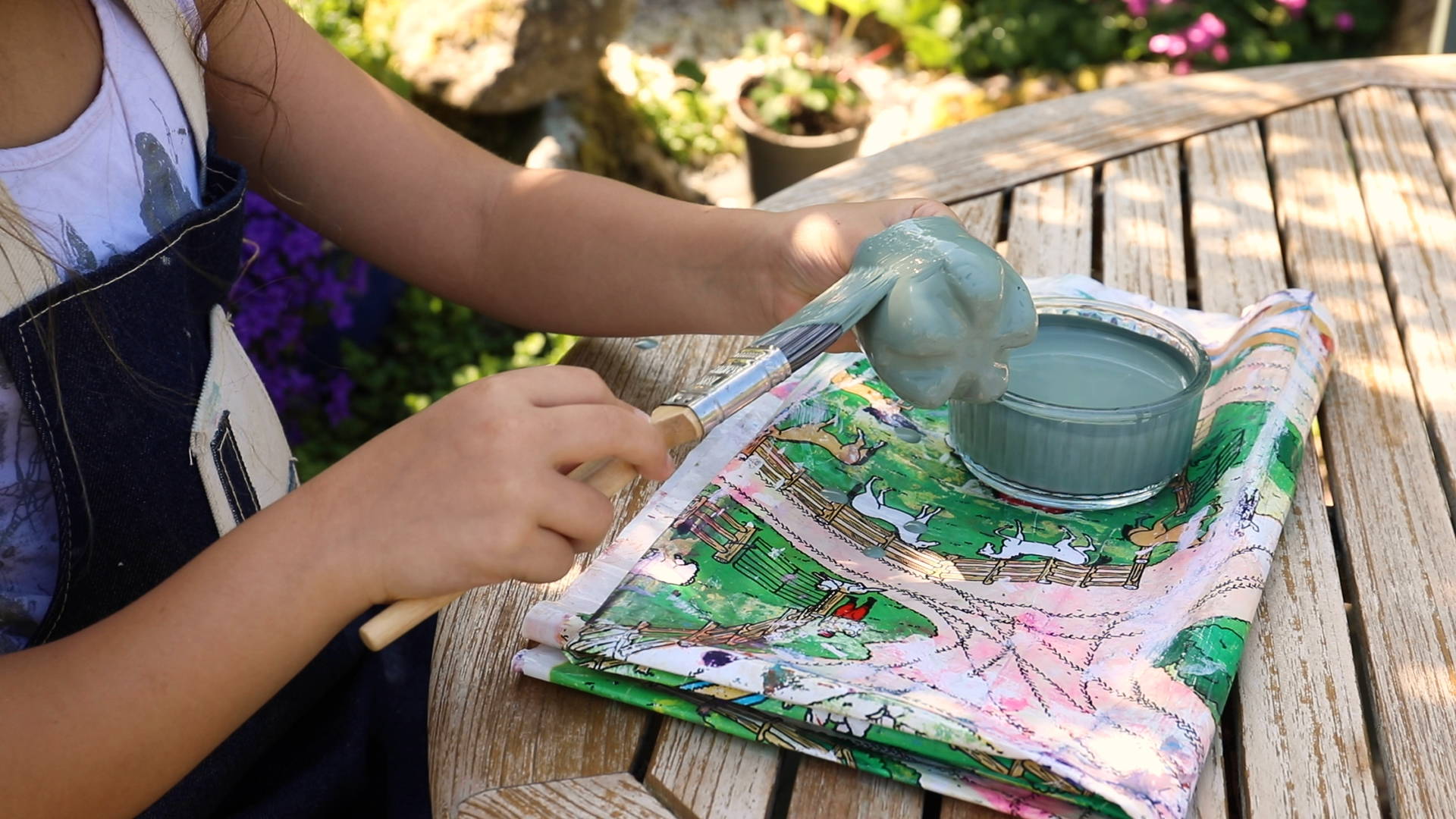 Paint your pots in the colours of your choice (we've used green for a frog and caterpillar!), and leave them to dry.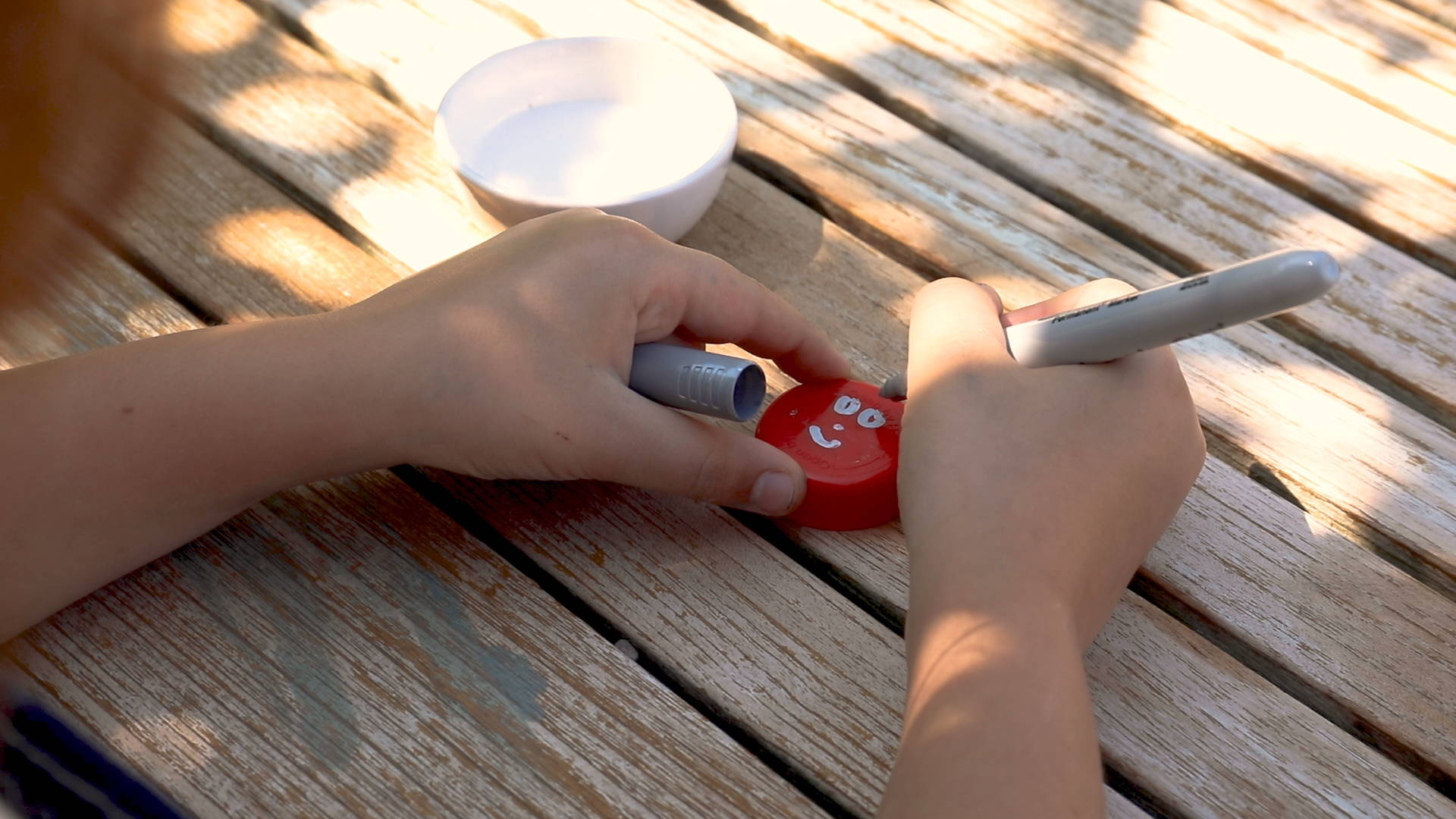 Draw a face for your caterpillar on the bottle lid using a felt tip pen, or paint it on, and then glue tentacles on its head (we've used small pom poms for this but pipe cleaners would work well).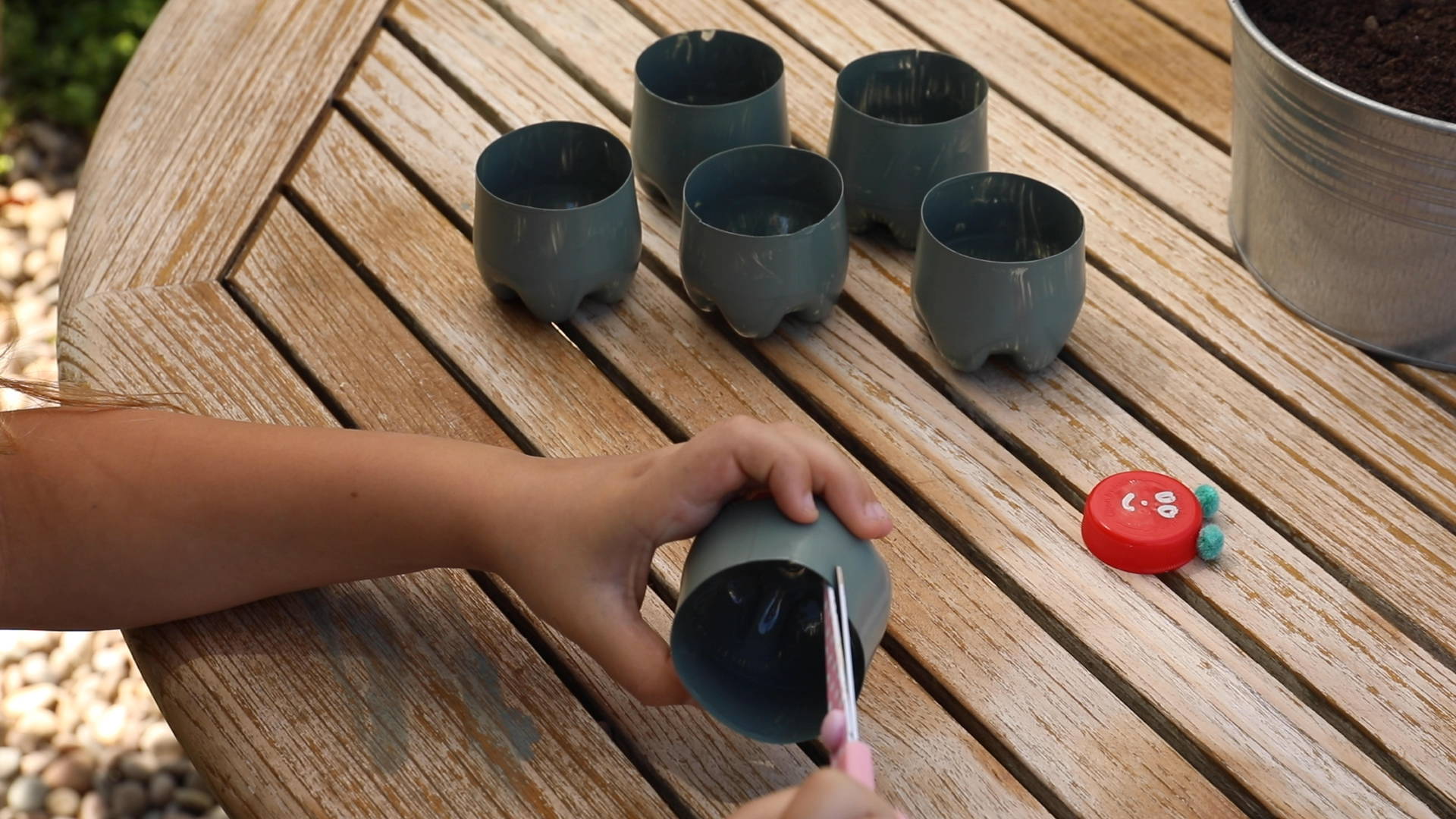 Cut 2 small vertical lines in one of your small pots to attach the head.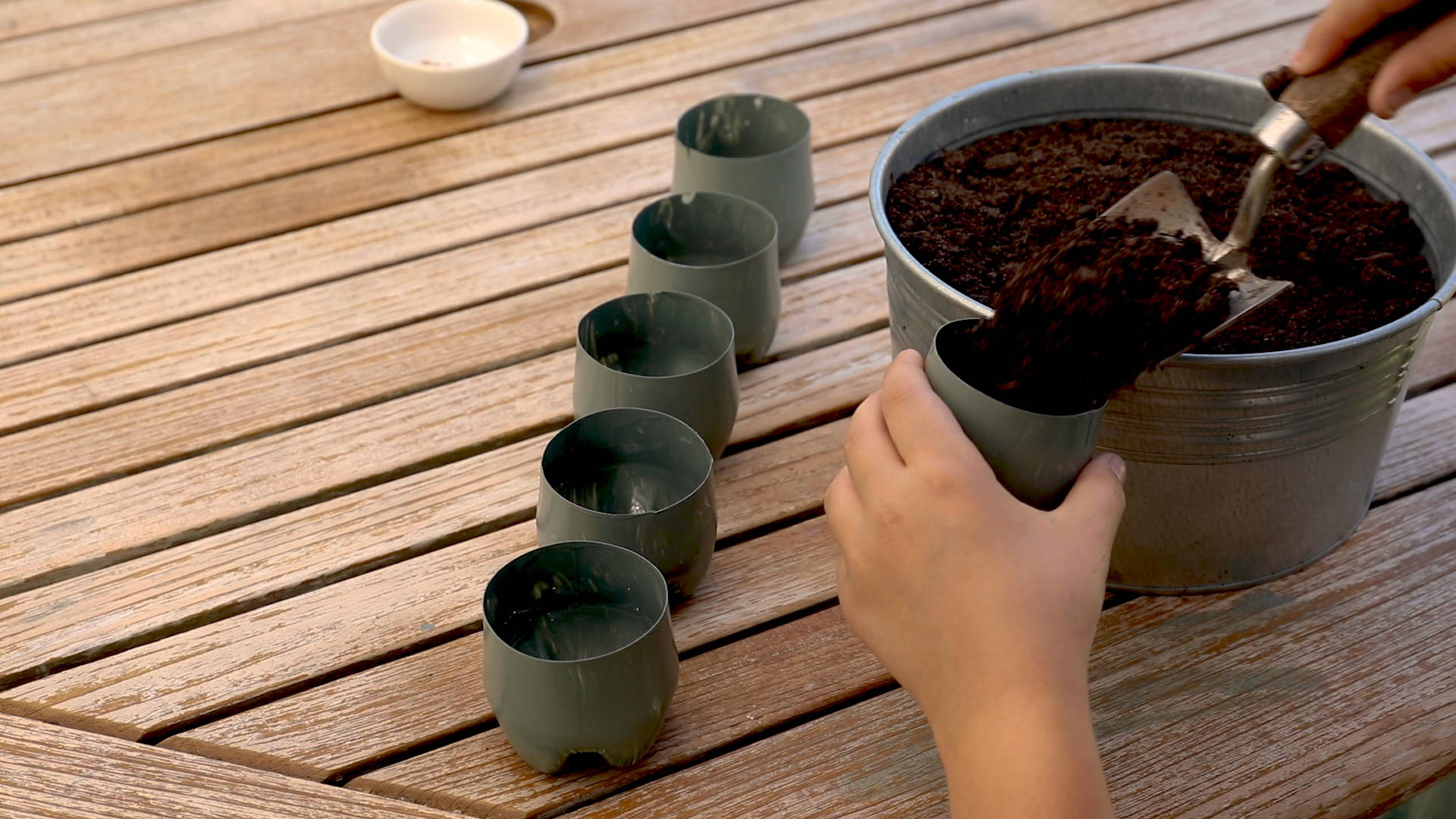 Fill each pot with compost and make a hole for the seed with your finger.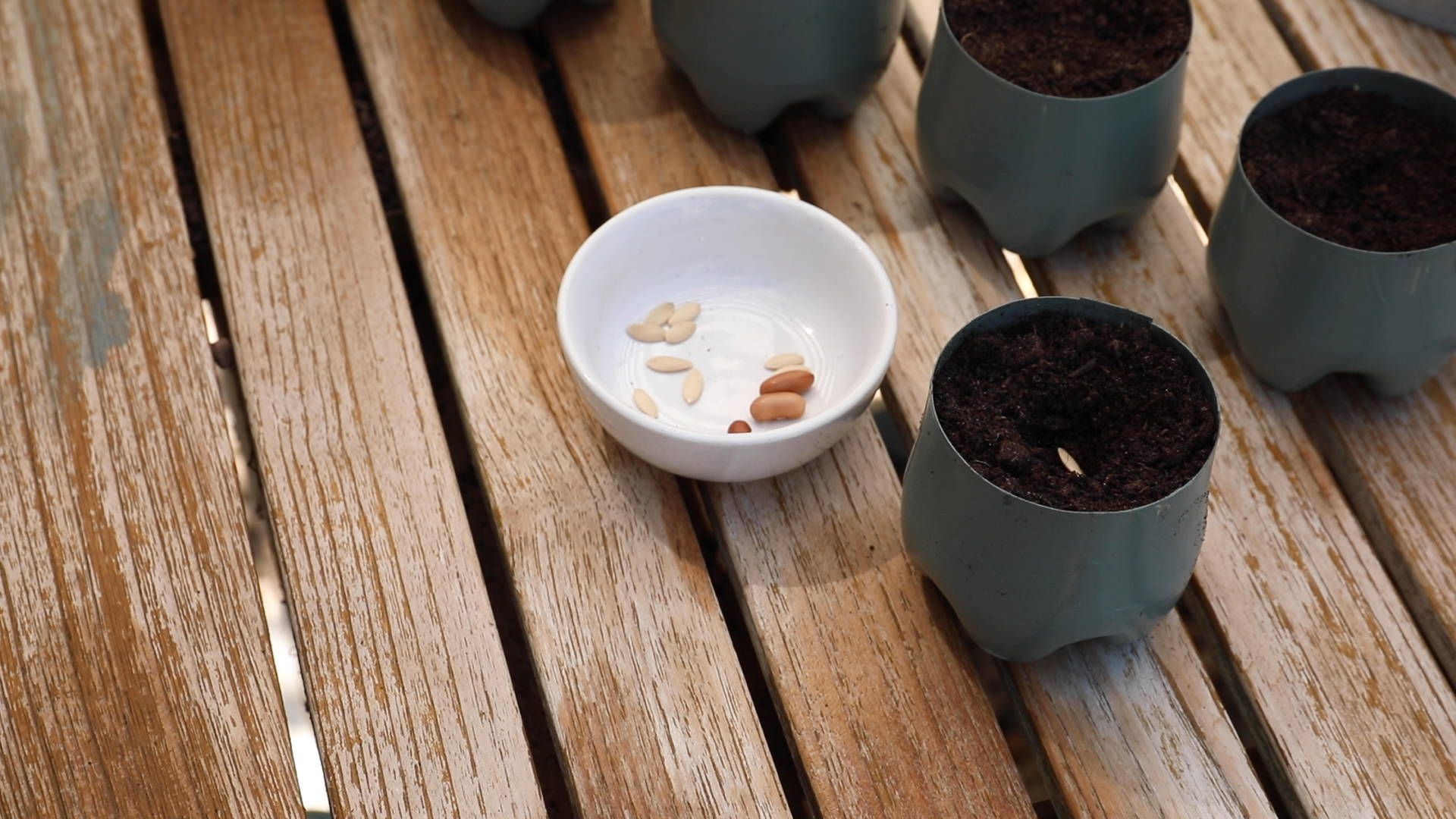 Place a seed in each pot and cover with more compost, then water well.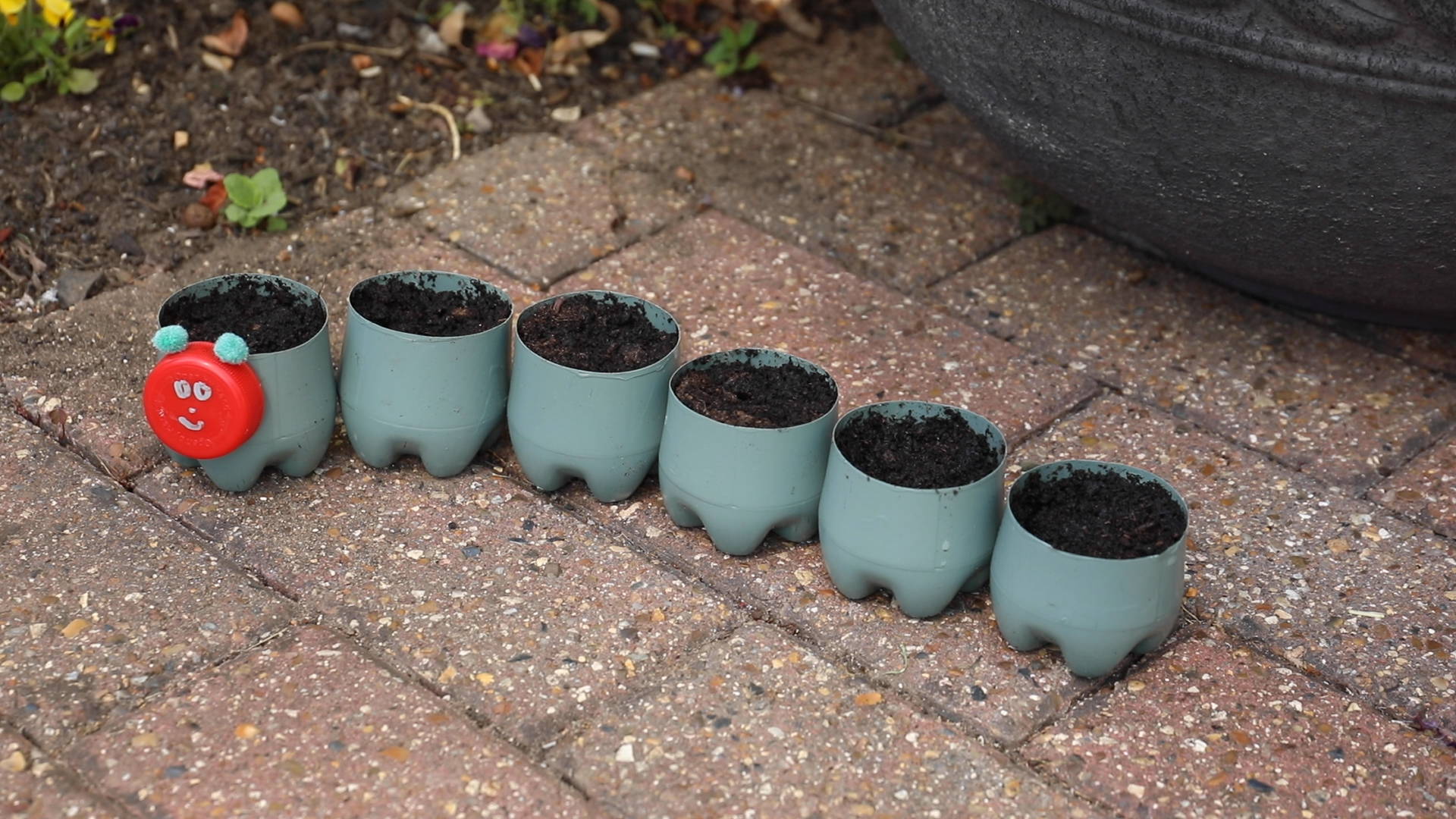 Assemble your small planters in a sunny and sheltered spot in the garden or on a windowsill.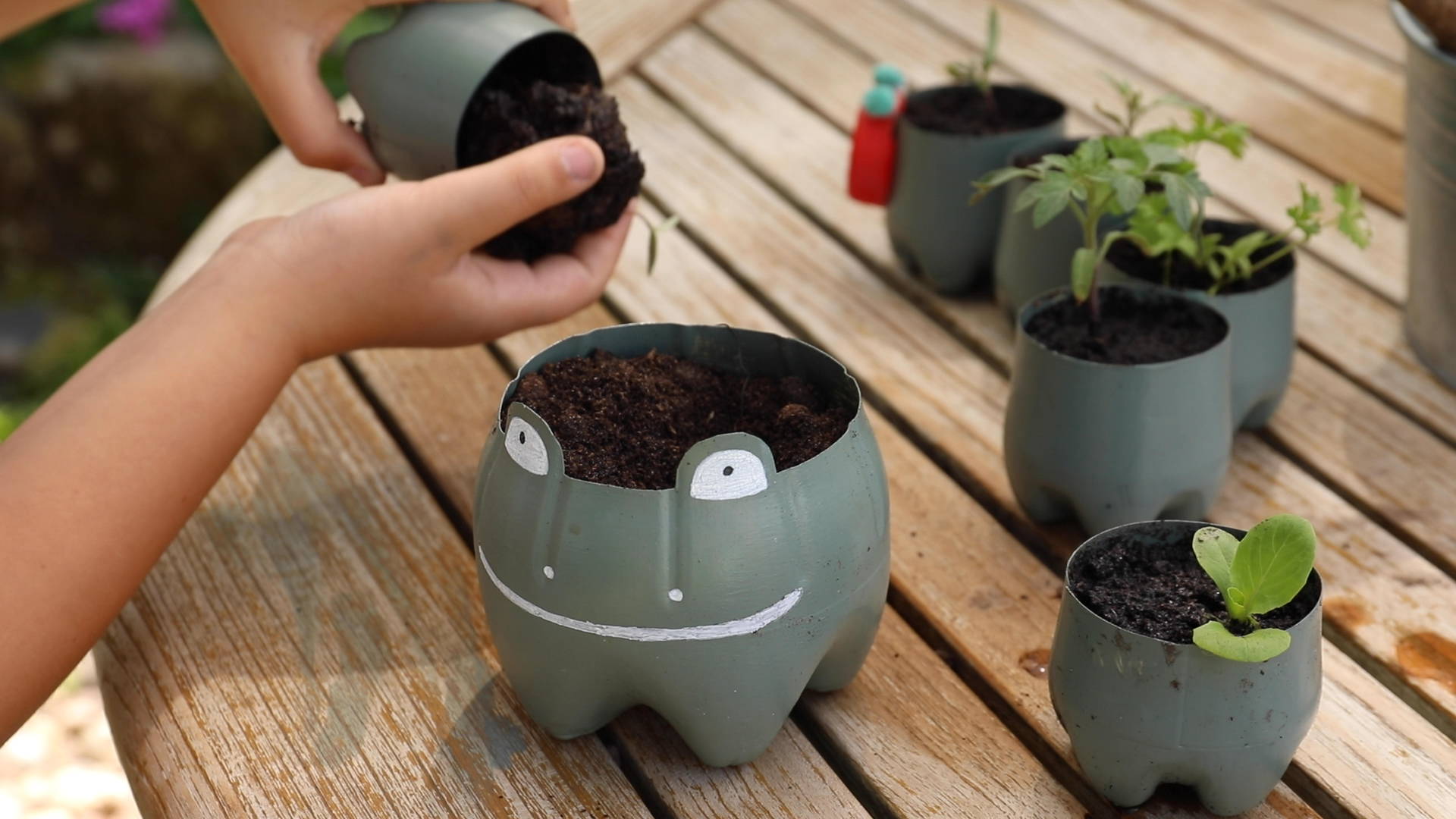 When seedlings reach about 3-5cm in height, you can move them to your larger bug pots!